Climate Committee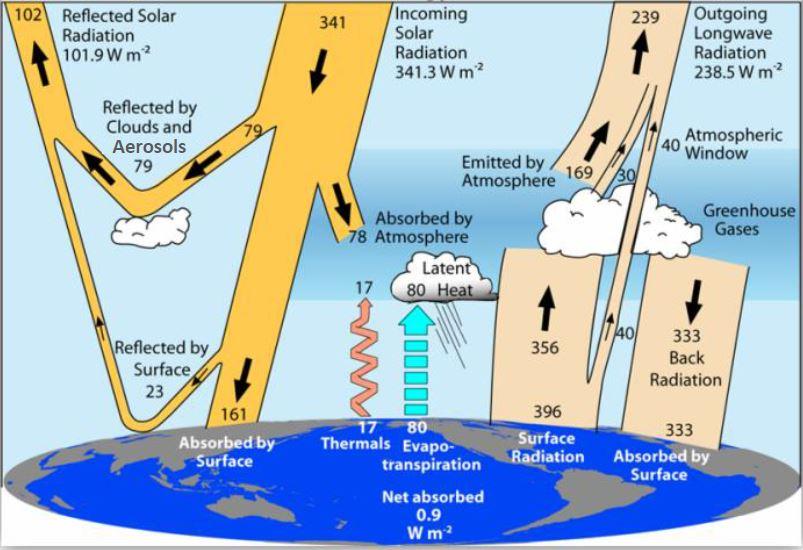 The City has embarked on a project to develop a Climate Action and Adaptation Plan. A Climate Committee has been established that meets on a regular basis to develop and review this plan.
The Committee's Mission Statement is: We will assess the threats and challenges of climate change as they relate to our community by seeking input from experts and local constituents. We will use these inputs to develop actionable plans to mitigate those threats and educate the community.
Please see below the documents and information shared at each meeting. If you would like to be added to the Climate Project distribution list to get information about upcoming meetings, please email amartelet@ci.carmel.ca.us.
Appendix A - CLIMATE ACTION PLAN - Final Draft, July 2022
Appendix B - VULNERABILITY ASSESSMENT - July 2021
Appendix D - Implementation Tracking Tool
Coastal Engineering Adaptation Project
Carmel Beach Coastal Protection Assessment
Seasonal and Long-term Beach and Shoreline Change Analysis Presentation
2019 Meetings
September 16, 2019 – Climate Change Lecture and Community Conversation
November 20, 2019 – Climate Committee Kick-off Meeting
Meeting Agenda (including links to example documents shared in the meeting)
Climate Planning in Other Communities Presentation
December 10, 2019 – Climate Committee Meeting
Greenhouse Gas Inventory Presentation
Climate Adaptation Planning Guide Presentation
California's 4th Climate Change Assessment Presentation
Carmel 2015 Community-wide Greenhouse Gas Inventory
2020 Meetings
January 16, 2020 - Climate Committee Meeting
Draft Priority Hazards and Sensitive Assets
Draft Adaptation Plan Work Plan
Climate Action Planning Presentation
February 20, 2020 - Climate Committee Meeting
Community Organizations and Regional Partners to Engage
July 16, 2020 - Climate Committee Meeting
Updated Climate Action and Adaptation Work Plan
Community Organizations and Regional Partners to Engage
August 20, 2020 – Climate Committee Meeting
Template Outreach Presentation - Warming Up for the Fight against Climate Change
Monterey County Climate Action Plan Update
Recording of the 8/20 meeting: https://drive.google.com/file/d/1T5Q8V38wiYXqH0fwZ8FUq9FHH3WuisjK/view
September 17, 2020 – Climate Committee Meeting
Updated list of Community Organizations and Regional Partners
California Adaptation Planning Guide, 2020 Update (APG 2.0)
Recording of the 9/17 meeting: https://drive.google.com/file/d/1PZK0tP8b2jB_XoTtBJLPcXmLVEl9kY1Z/view
October 15, 2020 – Climate Committee Meeting
The Urban Forest and a Changing Climate Presentation Slides
Fire Defensible Space Inspection Program Presentation Slides
Recording of the 10/15 Meeting
November 19, 2020 – Climate Committee Meeting
2021 Monterey County Multi-Jurisdictional Hazard Mitigation Plan Presentation
David Shonman Carmel Shoreline Presentation Slides
Recording of the 11/19 Meeting
December 17, 2020 – Climate Committee Meeting
USGS Sea Level Rise Impacts Presentation Slides
Storm Drain Master Plan Presentation Slides
California Adaptation Planning Guide 2.0 Presentation Slides
2021 Meetings
January 21, 2021 – Climate Committee Meeting
Monterey Regional Waste Management District Presentation Slides
Monterey Peninsula Water Management District Presentation Slides
Recording of the 1/21/2021 Meeting
February 18, 2021 – Climate Committee Meeting
AMBAG Greenhouse Gas Inventory Presentation
Central Coast Community Energy Presentation
Draft 2018 Greenhouse Gas Inventory
April 15, 2021 – Climate Committee Meeting
Working Draft Vulnerability Assessment
Vulnerability Assessment Appendix A
May 20, 2021 – Climate Committee Meeting
Carmel High School Environmental Club Presentation
LandWatch and AMBAG GHG Inventory Correspondence Presentation Slides
July 15, 2021 – Climate Committee Meeting
Updated Climate Adaptation and Action Work Plans
Pre-Final Climate Change Vulnerability Assessment
August 18, 2021 – Climate Committee Meeting
IPCC Climate 2021 Summary for Policymakers
MRWMD Presentation Summary Sheet
Presentation: Update on Climate Action Plan Next Steps
September 16, 2021 – Climate Committee Meeting
Presentation Slides: Monterey County Draft Community Resilience Plan
Presentation Slides: Potential Adaptation Strategies
Table of Potential Adaptation Strategies for Carmel
Firewise Certification Process
October 21, 2021 – Climate Committee Meeting
Presentation Slides: Central Coast Community Action Campaign
Presentation Sides: Revised Draft List of Adaptation Strategies for Carmel
Presentation Sides: Update on Greenhouse Gas Forecasting and Review of First Draft List of Greenhouse Gas Reduction Measures
November 18, 2021 – Workshop
January 20, 2022 Climate Committee Meeting
Greenhouse Gas Emissions Analysis Presentation
Revised Adaptation Strategies Presentation
February 17, 2022 Climate Committee Meeting
Greenhouse Gas Reduction Strategy Presentation
March 17, 2022 Climate Committee Meeting
April 21, 2022 Climate Committee Meeting
Revised Draft Climate Adaptation Plan
Climate Adaptation Plan Appendices