Carmel Beach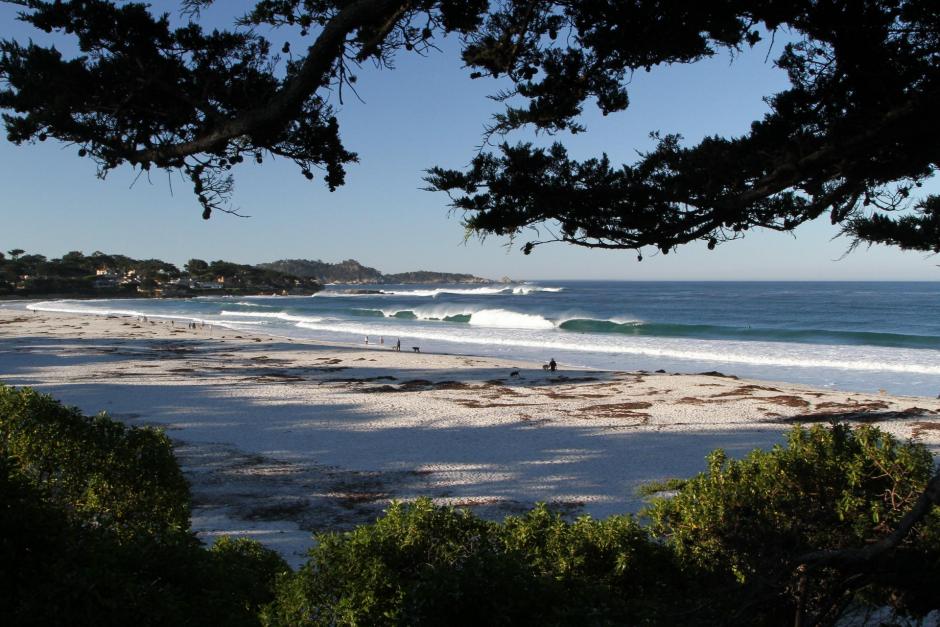 Carmel Beach is meant to be enjoyed by everyone, and we all play an important role in protecting it. Please follow the rules and be a responsible steward of this beautiful coastal resource.
Many volunteers and staff work daily to keep this area in pristine condition for the public's enjoyment. Please help do your part to protect this extraordinary beach and leave only your footprints in the sand.
User-provided propane devices are allowed per the Beach Fire Rules below.
Beach Fire Rules
All wood burning fires are prohibited.
User-supplied propane-fueled devices are allowed year-round.
All propane fire devices and propane tanks must be UL listed and in safe working order.
Propane fires are only allowed south of 10th Avenue (10th Ave. to Martin Way).
No materials of any kind shall be placed into or onto the propane devices to be burned.
Do not burn driftwood.
Do not burn trash.
Do not burn compressed fire logs (e.g.: Duraflame, Presto, etc.).
Charcoal and wood BBQs, fireworks, tiki torches, sky lanterns, and other fuel tanks are prohibited.
Bonfires are not allowed.
Grilling and cooking at the beach
Propane grills are allowed.
Cooking and grilling are allowed on a propane device only.
Wood and charcoal grills are prohibited.
Trash and recycling
Trash and recycling bins are located at the top of each beach stairway.
Bins are for the convenience of visitors to dispose of small trash items.
If you will generate a lot of trash, please bring large trash bags to fill and take home.
Please do not stuff large bags into the bins or leave on the ground.
Alcohol
Alcohol is allowed on Carmel Beach, between the hours of 7:00 am and 10:00 pm
All persons consuming alcoholic beverages must be 21 or over and have identification with them.
It is unlawful to drink alcoholic beverages on public streets, beach stairs or beach bluffs.
Smoking
Smoking is prohibited in all coastal recreational areas including the Scenic Pathway and Carmel Beach.
Dogs on the Beach
Dogs are allowed on Carmel Beach without a leash, but must remain under voice control.
Bags for collecting dog waste are provided at the access points /stairways.
Pick up after your dog – please don't leave dog bags on the beach.
Dogs must be on a leash in all other places in Carmel, including the Scenic Pathway.
Please leash your dog at the bottom of the stairways or sand ramps when leaving the beach.
Beach access
Access to the beach at the bottom of Ocean Avenue is via a sand-ramp.
There are nine (9) access stairways connecting the Scenic Pathway to the beach along Scenic Road.
Do not use the bluffs as a short-cut to the beach – It causes erosion and damage to plants.
Parking
Accessible Parking Spaces – There are four (4) spaces at the base of Ocean Avenue and two (2) just south of 8th Avenue on Scenic Road.
The main beach parking is lot located at the bottom of Ocean Avenue with easy access to the beach and restrooms.
There are also marked parking spaces along Scenic Road from 8th Avenue to Martin Way with no time limit from 5:00am to Midnight. (Midnight to 5:00am – Resident Parking Pass required)
Additional parking available along San Antonio Avenue with beach access walkways to Scenic Road at 9th, 10th, 11th, and 12th Avenues.
No vehicles taller than 7.5 feet in height and/or longer than 20 feet are allowed to park on Scenic Road at any time.
Lifeguards
There are no lifeguards at Carmel Beach. Please remain aware of waves, undertow, riptides and other potential hazards.
Public restrooms
Restrooms are located at the bottom of Ocean Avenue near the parking lot, and on Scenic Road at Santa Lucia Avenue.