Business Licenses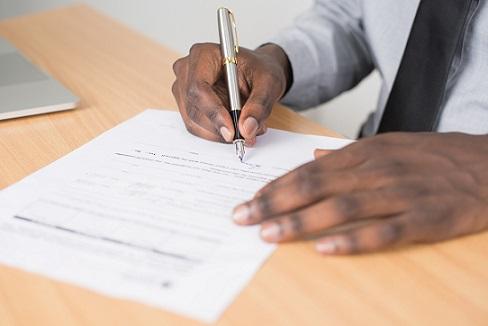 Small businesses are essential to our City's economy. The City of Carmel-by-the-Sea is here to make sure you have everything you need to succeed. Explore our content and resources to help you manage and do business in the City of Carmel-by-the-Sea. The City is still accepting Business License Applications throughout the Covid-19 crisis.
The City of Carmel-by-the-Sea will be mailing out FY 2020-2021 Business License Renewal Worksheets the week of June 22, 2020.
New Businesses & Application Forms
Fixed Location
New Businesses, Ownership Changes, Location Changes, Name Changes
Fixed Location Business License Application
Commercial Sign Information
Use Permit Application Requirements
General Planning Application (Conditional Use Permits & Business Signs)
Prior to submitting a Business License Application for a new business or a location change of an existing business, please check with the Monterey Peninsula Water Management District (MPWMD) to ensure there is adequate water available on the site for the proposed use. Verification of water availability may be required. MPWMD can be reached (831) 658-5601.
Home Occupations
Home Occupation Business License Application
In and About Businesses
In and About Business License Application
Delivery Business License Application
In and About Reactivation Application
Business License Renewals
PLEASE NOTE that due to the closure of City Hall we are asking that you mail your completed worksheet along with a check (made payable to, City of Carmel) to the following address:

City of Carmel
Attn: Business License Renewal
P.O. Box CC
Carmel-by-the-Sea, CA 93921
For questions regarding Business License Renewals, please contact:
Anna Aubuchon
Finance Specialist
aaubuchon@ci.carmel.ca.us
(831) 620-2039
Application Submittal
Business License Applications can be submitted electronically via email, or in hard copy through USPS. Due to the Covid-19 crisis, staff is unable to accept applications in person at City Hall. Please submit the completed business license application by email or USPS to:
Email:
Fixed Locations & Home Occupation Business Licenses:
planning@ci.carmel.ca.us
In and About, Delivery Business Licenses, and Renewals:
aaubuchon@ci.carmel.ca.us
Mail:
City of Carmel-by-the-Sea
PO BOX CC
Carmel, CA 93921
Application fees can be paid by check (mailed to the address listed above; made out to "City of Carmel") or credit card (Visa or MasterCard). When emailing an application, please indicate how you intend to pay so staff can give direction accordingly. Business License Application fees are non-refundable.
Contact Us
For questions regarding applying for a Fixed Location or Home Occupation Business Licenses, please contact:
Evan Kort
Associate Planner
ekort@ci.carmel.ca.us
(831) 620-2023
For questions regarding applying for an In and About Business License Applications, or questions regarding Business License Renewals, please contact:
Anna Aubuchon
Finance Specialist
aaubuchon@ci.carmel.ca.us
(831) 620-2039