Departments
Under the leadership of the City Administrator, Administration strives to provide excellent customer service to decision-makers, City departments, employees, businesses and the public. Administration is comprised of the City Administrator, the City Clerk, Finance, Human Resources, Information Technology, and Marketing and Economic Development functions.
The Community Activities Department is responsible for the facilitation of special events held within Carmel-by-the-Sea, the rental of the Vista Lobos Community room, and the oversight of the weekly Farmers' Market. In addition to organizing annual City events, department staff work with event organizers to facilitate special event, film, and parking stall permits for other events held within the City including parks, streets, and Carmel Beach.
The Community Planning and Building Department includes the Planning, Building and Code Compliance Divisions and is responsible for preserving community character while fostering a vibrant community and a high quality of life for its residents, businesses and visitors.
The Community Planning and Building Department operates Monday through Friday from 8:00 a.m. through 4:30 p.m. Applications are accepted until 4:00 p.m. daily.
Strategic Plan
The Community Planning and Building Department recently completed a departmental Strategic Plan. The Plan identifies the Values, Vision and Mission of the Department as well as Goals and Objectives to guide the Department over the next 3 years.

Community Planning & Building Strategic Plan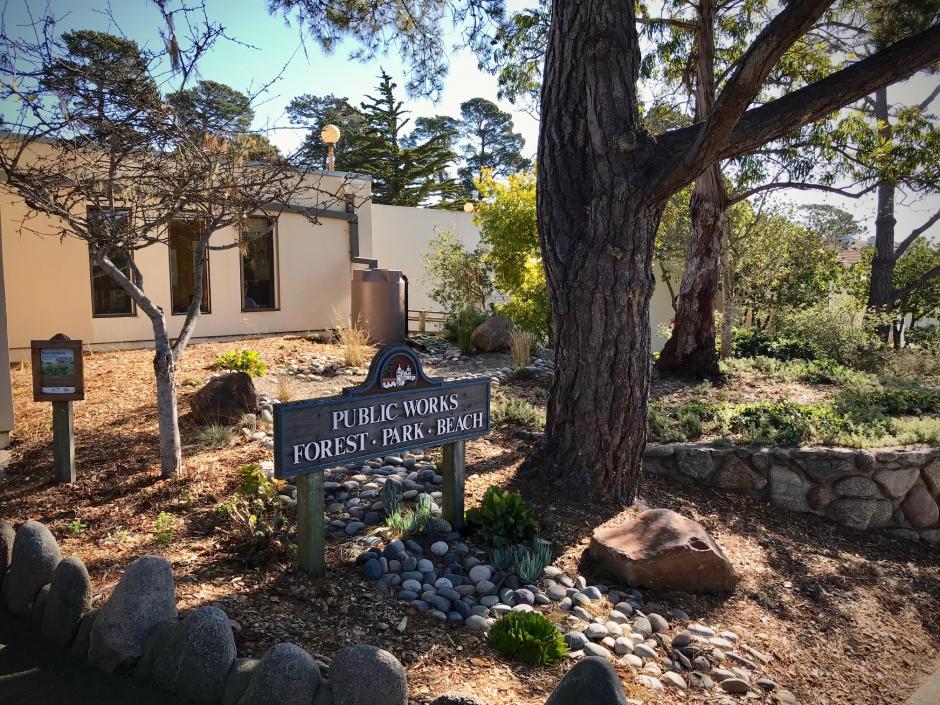 The Public Works Department is responsible for design, construction, operation and maintenance of improvements to public facilities, public rights-of-way, parks, urban forest, and Carmel Beach.