How to Apply for a Building Permit
The City of Carmel-by-the-Sea requires a building permit application for any projects that affect: demolition, structural additions or changes, electrical, mechanical, or plumbing work. For one- and two-family residential projects where complete plumbing, electrical, and mechanical plans are submitted at the time of application, the applicant may request multiple permits on the same application. When a project involves commercial construction, or when construction documents for single-trade permits have been deferred to allow for bidder designed systems, a permit application and complete construction document submittal is required for each permit. In order to successfully complete the Application Form, applicants must: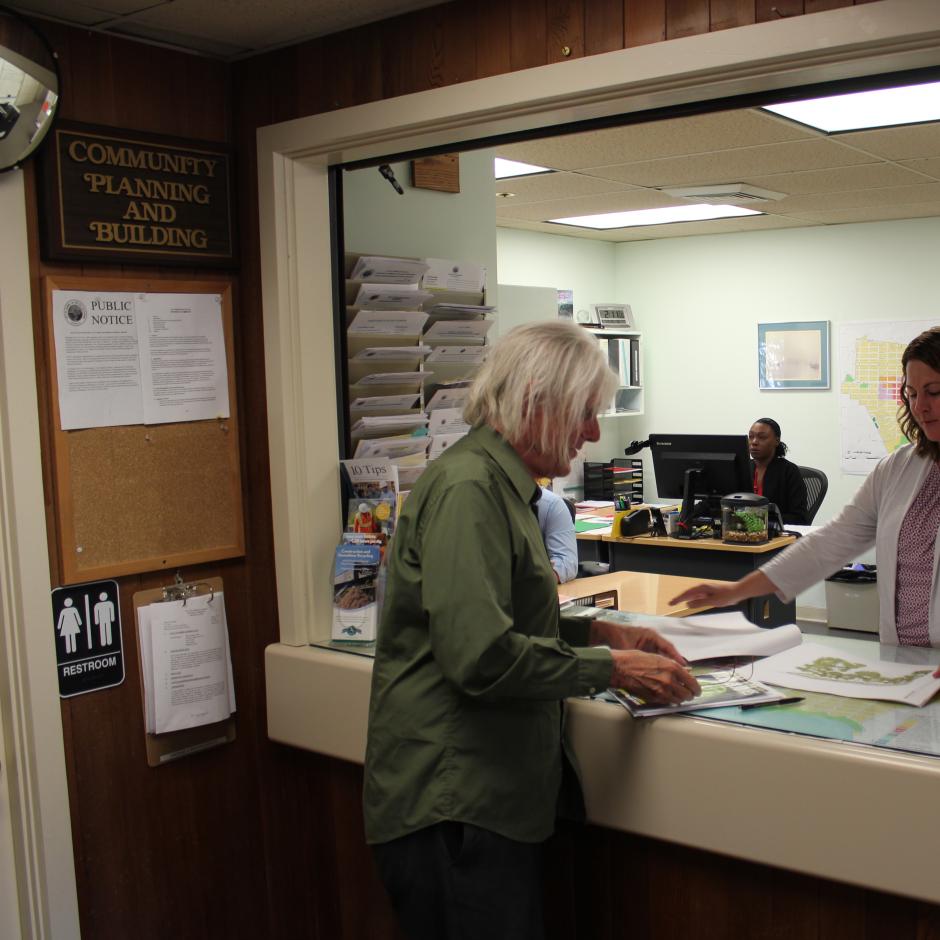 Read through the entirety of the application for a complete understanding of what is required
Mark the appropriate type of work proposed at the top of the application.
Complete all fields on the application. Applications with missing or incorrect information may be rejected.
Provide a detailed project description that includes all proposed work on the site.
Ensure that the declarations on the back of the permit are completed and initialed as applicable to your project.
The property owners signature is required on all building permit applications.
Submit the permit application with the complete construction documents either via mail or in person.
All applications must be submitted with a complete set of construction documents which include:
Permit application
Construction & Demolition Plan
Three (3) copies of plan sets
Two (2) copies of supporting documents which include items such as: structural and civil calculations, engineers reports, and stormwater prevention plan.
For a full list of what is required for your specific project see the complete submittal requirements.
Information on permit submittal and supplemental information forms for one or two family dwellings or commercial construction is available in more detail on the Building Safety main page.
Applications can be dropped off in person, mailed in, or emailed to:
Sullivan Carey-Lang
Building Permit Technician
scareylang@ci.carmel.ca.us
City Hall, Planning and Building Department
Monte Verde 3 SE of Ocean Ave
PO Box CC
Carmel-by-the-Sea, CA 93921
Tel: (831) 620-2010