Elections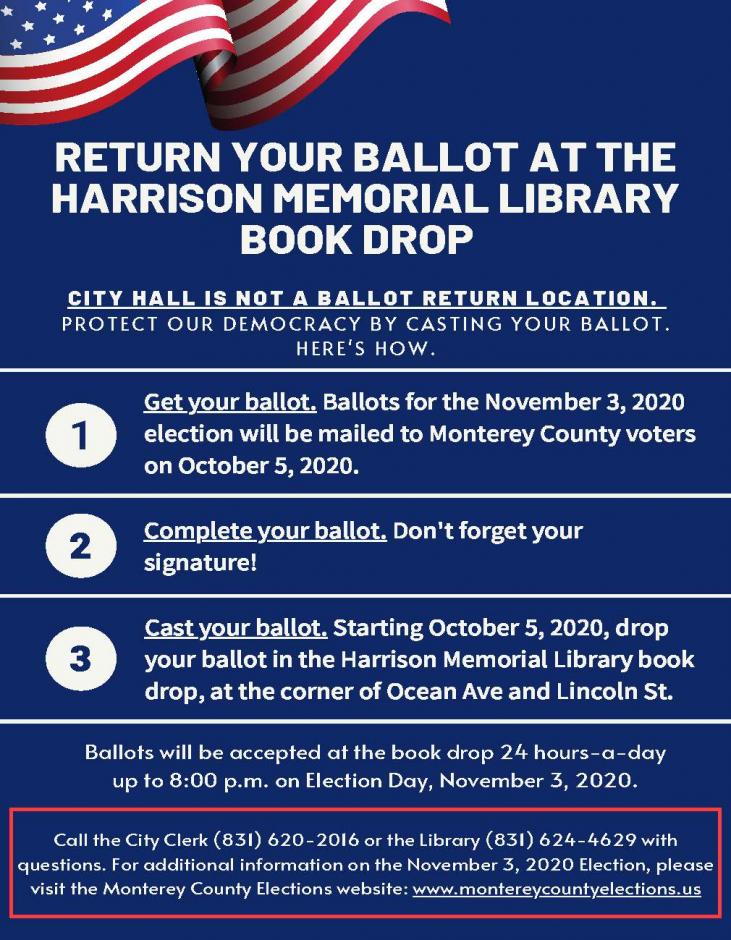 On November 3, 2020 the City of Carmel-by-the-Sea will hold a General Municipal Election. The purpose of this election will be to vote for two (2) seats on the Carmel-by-the-Sea City Council, each for a full four-year term (2020-2024), and one Mayor, for a full two-year term (2020-2022).
To be eligible to run for these offices, a candidate must be:
18 years old
A resident of Carmel-by-the-Sea
A citizen of the United States
Registered to vote in the City of Carmel-by-the-Sea
Candidate Status
The extended filing period for the November 3, 2020 General Municipal Election closed on Wednesday, August 12, 2020 at 5:00 PM. The following individuals qualified to appear on the ballot:
Office of Mayor
Dave Potter
Judy Refuerzo
Office of City Council Member
Mo Massoudi
Karen Ferlito
Graeme A. Robertson
Bobby Richards
Additional information regarding the November 3, 2020 Election can be found on the Monterey County Elections webpage.
Carmel-by-the-Sea 11-3-2020 Notice of Election
Carmel-by-the-Sea Resolution 2020-033 Calling November 3 2020 Election
Past Election Results
March 3, 2020 Election Results
2018 General Municipal Election Results
2016 General Municipal Election - Final Election Results
2014 General Municipal Election Certification
2012 General Municipal Election Certification
2012 General Municipal Election Certification - Measure D
2010 General Municipal Election Certification
2009 General Municipal Election Certification - Measure T
2008 General Municipal Election Certification
2006 General Municipal Election Certification