Elections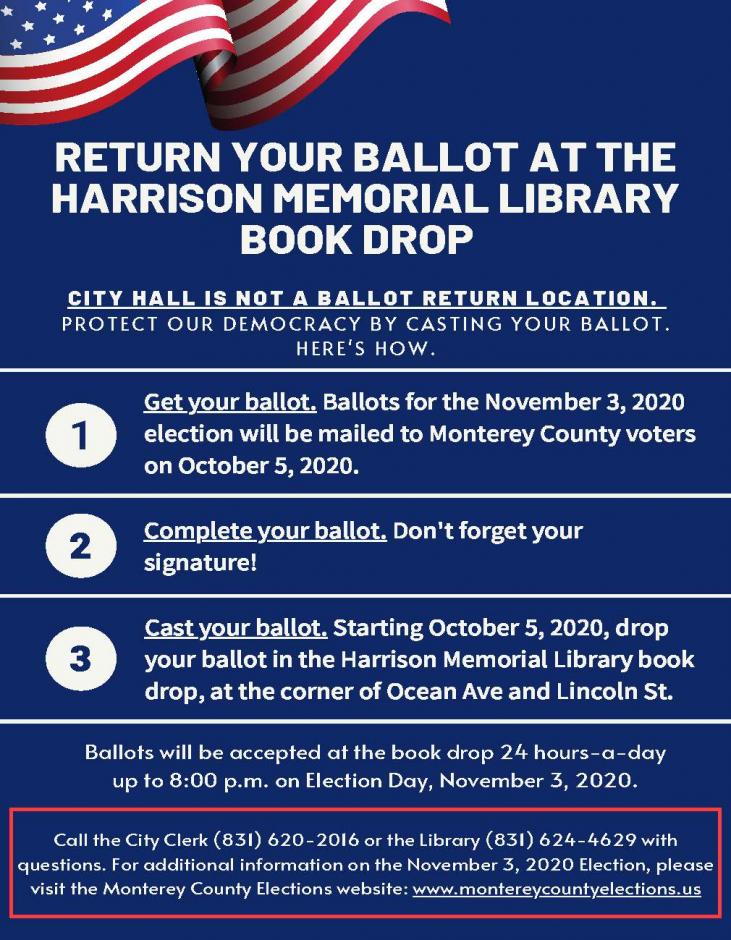 On November 3, 2020 the City of Carmel-by-the-Sea will hold a General Municipal Election. The purpose of this election will be to vote for two (2) seats on the Carmel-by-the-Sea City Council, each for a full four-year term (2020-2024), and one Mayor, for a full two-year term (2020-2022).
California Fair Political Practices Commission
The Fair Political Practices Commission (FPPC) is a five-member independent, non-partisan commission that has primary responsibility for the impartial and effective administration of the Political Reform Act. The Act regulates campaign financing, conflicts of interest, lobbying, and governmental ethics. The Commission's objectives are to ensure that public officials act in a fair and unbiased manner in the governmental decision-making process, to promote transparency in government, and to foster public trust in the political system.
The FPPC requires certain campaign statements be filed by each candidate. The forms filed by each candidate to date are available for review below and files are also available for review in the City Clerk's Office.
Past Election Results
March 3, 2020 Election Results
2018 General Municipal Election Results
2016 General Municipal Election - Final Election Results
2014 General Municipal Election Certification
2012 General Municipal Election Certification
2012 General Municipal Election Certification - Measure D
2010 General Municipal Election Certification
2009 General Municipal Election Certification - Measure T
2008 General Municipal Election Certification
2006 General Municipal Election Certification