The more you know
Up your recycling skills and learn how to be a food waste diversion expert.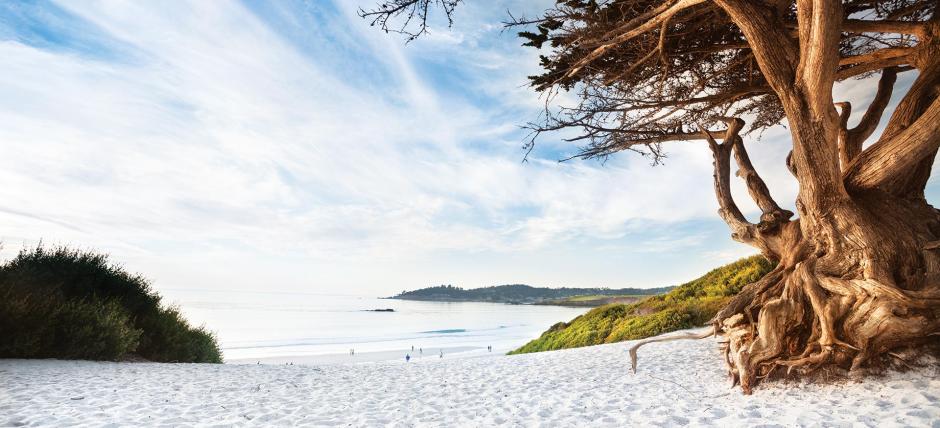 Confused about what goes into your recycling cart or the trash? Wondering where to recycle an old cell phone? Download the What Goes Where app on the Apple Store or Google Play. It works throughout Monterey County. You can also go to http://whatgoeswhere.info/
Download the Recycling Quick Guide for a rapid reference on what can be placed in your blue bin.
Did you know? We offer community food waste collection at our weekly farmer's market. Bring your food scraps to the market on Thursdays between 10 am and 2 pm! Look for the large yellow bin.
Questions about your trash bill? The City contracts with GreenWaste Recovery to provide trash, recycling, green waste, food waste, and construction debris collection services. Contact GreenWaste Recovery at (831) 920-6707 or www.greenwaste.com to set up, modify or hold collection service.
More regional recycling services are available through the Monterey Regional Waste Management District (MRWMD) that operates the Monterey Peninsula landfill in Marina. Programs include:
Household Hazardous Waste Information
It is illegal to dispose of hazardous waste in the trash, storm drains, or sewer. Hazardous and other prohibited materials can be received at the MRWMD Household Hazardous Waste Facility, from residents and small businesses (CESQGs).
This brochure provides details on hazardous materials accepted at the Household Hazardous Waste Facility:
Household Hazardous Waste Brochure
Mandatory Trash Collection Requirements
The Carmel-by-the-Sea municipal code requires all residential properties and commercial businesses to subscribe to weekly garbage collection services.
Mandatory Recycling Requirements
The Mandatory Commercial Recycling Law (AB 341) became effective on July 1, 2012 and requires all businesses that produce four cubic yards or more of garbage per week to recycle.
Mandatory Organics Recycling
California Assembly Bill 1826 (AB1826) was signed into law in 2014, mandating organics recycling for businesses in California. By 2019, all businesses producing 4 cubic yards or more of garbage per week are required to subscribe to organic material (food scraps) collection service. By 2020, all businesses in California producing 2 cubic yards or more of garbage per week are required to subscribe to organic material collection service.