Homecrafters' Marketplace
Apply to be a vendor in the 2018 Marketplace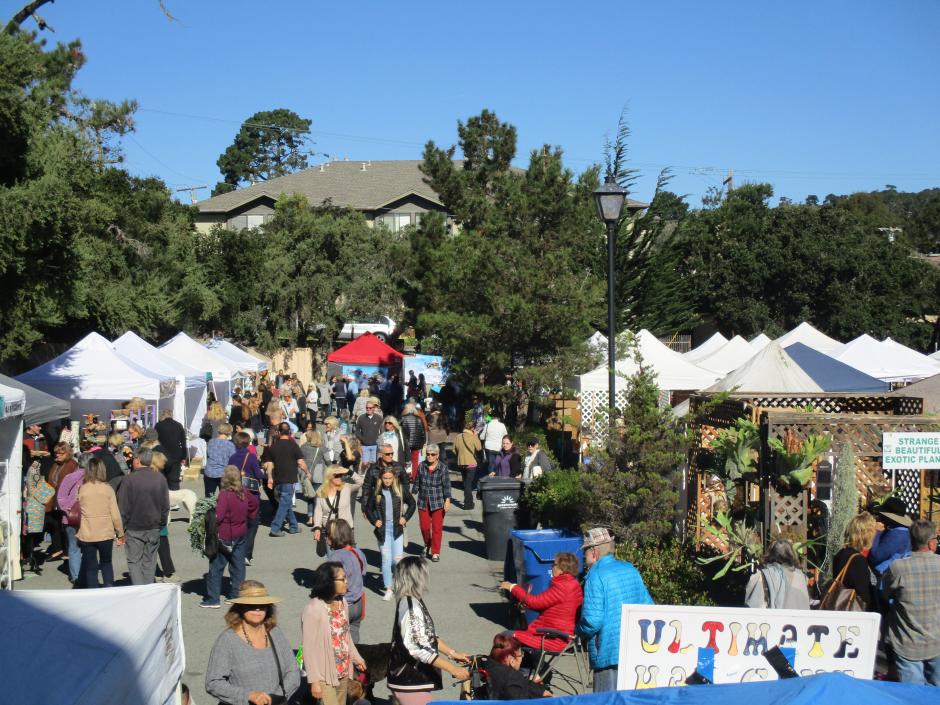 The Homecrafters' Marketplace is held the Saturday before Thanksgiving each year and features a diverse group of vendors offering a variety of high quality crafts, ceramics, jewelry, textiles, soaps, wreaths, toffee, nuts, plants, art, birdhouses, wood decor and more.
The 47th annual Homecrafters' Marketplace will be held rain or shine on Saturday, November 17, 2018 from 9:00 a.m. to 3:00 p.m. in the north lot of the Sunset Center located on 8th Avenue between San Carlos and Mission Streets.
Apply to be a Vendor
If you are interested in participating as a vendor in the Homecrafters' Marketplace, please complete the vendor application form and indicate the sample items you will be bringing for review and consideration. Applications should be submitted to the Community Activities Department.
Vendors who participate in the Homecrafters' Marketplace are required to participate in a jury process. Each year new jury members are selected to ensure a wide variety of styles and tastes are represented. The Homecrafters' Marketplace is open to all individuals and non-profit groups who produce new and non-duplicated home-crafted items.
The jury application fee is $25.00 and the booth fees are $205.00. Online submission are not currently accepted. All applicants must represent their own work.
If you have any questions, please contact us at: communityactivities@ci.carmel.ca.us or by phone at 831-620-2020.