Voting Rights for Incarcerated Californians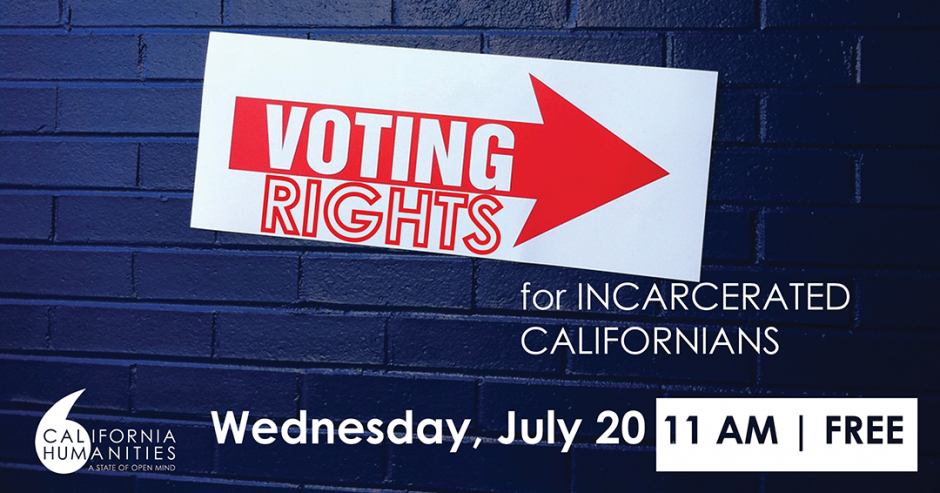 California Humanities invites you to Voting Rights for Incarcerated Californians, a free online program exploring the past, present and future of elections and civic life within California's prison system.

In November 2020, California voted to refranchise 50,000 parolees under Prop 17, sparking a broader conversation about voting rights for incarcerated and formerly incarcerated citizens. This panel will discuss: What electoral powers are available within prisons today? How has this question been discussed throughout state history? What is the experience of inmates, and what's ahead for California?
Moderator:
Dr. Brady Heiner, Founder & Executive Director, CSU Project Rebound Consortium.
Speakers:
Dr. Andrew Dilts, scholar and author of Punishment and Inclusion: Race, Membership, and the Limits of American Liberalism.
Romarilyn Ralston, M.L.A, Program Director, Project Rebound at Cal State Fullerton and the Co-Chair of the CSU Project Rebound Consortium Policy and Advocacy Committee.
This program is part of California on the Ballot, a conversation series where we reflect on the past, present, and future of electoral engagement in California.