Virtual March on Washington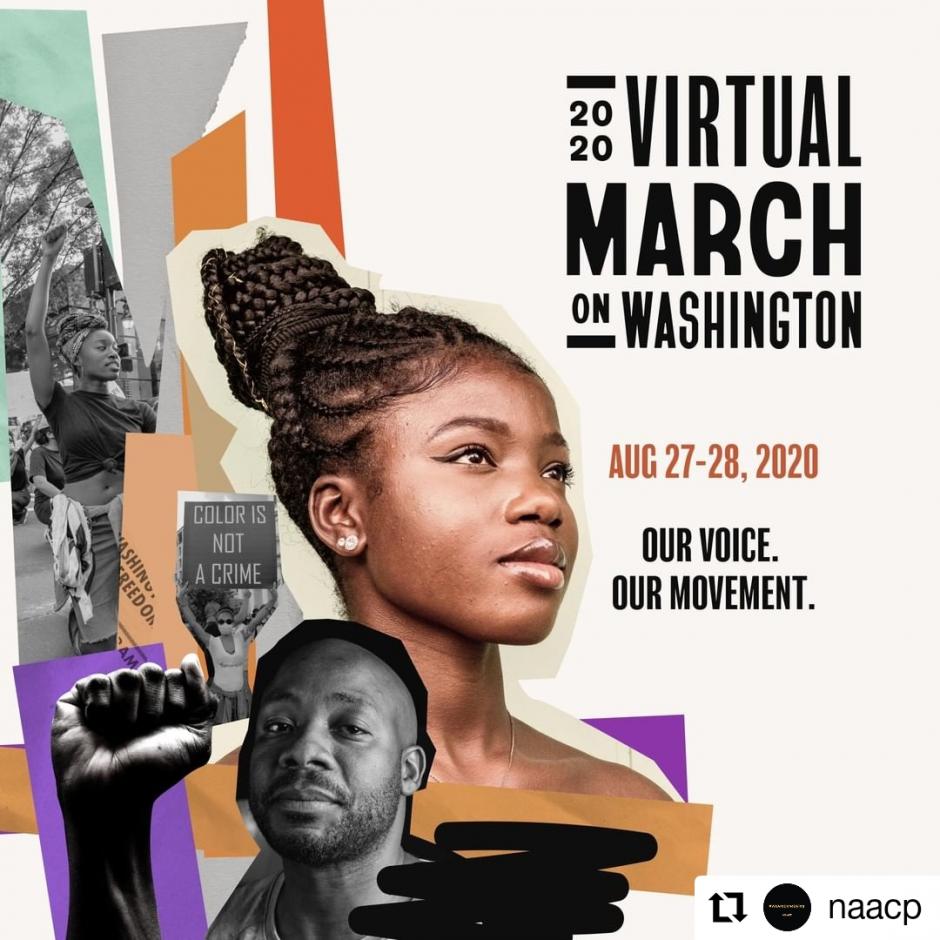 OUR VOICE. OUR MOVEMENT.
For generations, African Americans in this country have faced an anti-Black pandemic. From the unjust killings of innocent African Americans to the disproportionate impact of a global health pandemic, Black people have been getting attacked on all fronts. This moment has exposed the inequities embedded in the underlying fabric of our nation.
The 2020 Virtual March on Washington will take place on the 57th anniversary of the historic March on Washington, where Dr. Martin Luther King Jr. delivered his "I Have a Dream" speech.
This year, thousands will virtually March on Washington to restore and recommit to the dream. This one of a kind event will set forth a bold new Black agenda. This virtual grassroots mobilization will drive the movement from protest to policy to power.
Sign up to be the first to know about speakers, virtual programming, performances, and more.
This event is hosted by the NAACP.