Trailblazing Women Writers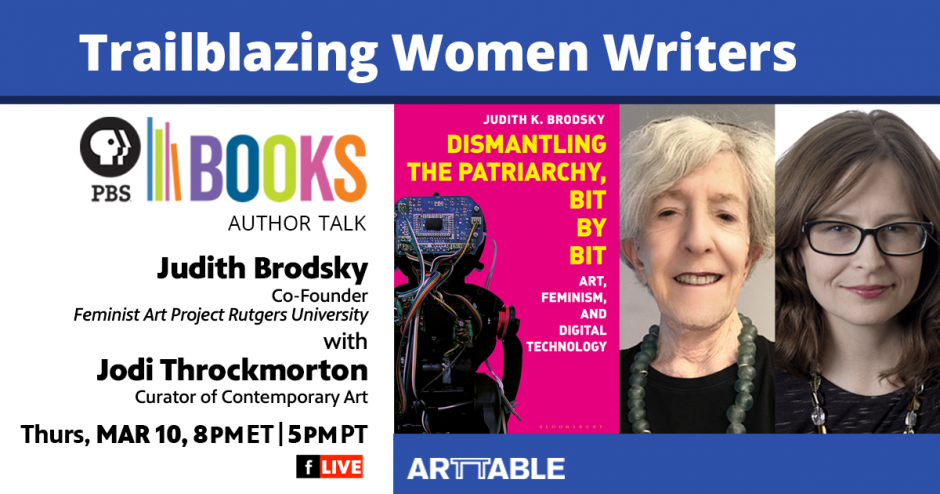 PBS Books, in partnership with ArtTable, is pleased to host two trailblazers: artist, arts advocate, and authors Professor Judith K. Brodsky, author of Dismantling the Patriarchy, Bit by Bit: Art, Feminism, and Digital Technology, with curator Jodi Throckmorton.
In her recent book, Brodsky explores trailblazing women, including artists of color, who have been innovators in the digital art arena as early as the late 1960s. Through an examination of artists' work and feminist art theory, Brodsky will discuss the crucial role women are playing in the art world in this digital realm, including in new media as video, websites and social networking, virtual and augmented reality, artificial intelligence, and NFTs. Through this discussion, viewers will gain critical insights into the important role female artists are playing in the digital space, which historically has been dominated by men. Audience questions will be answered at the end of the conversation.
Watch this free event here at 5pm on Thursday, March 10, or on Facebook.