Trailblazing Women: Celebrating Robert Frost's Birthday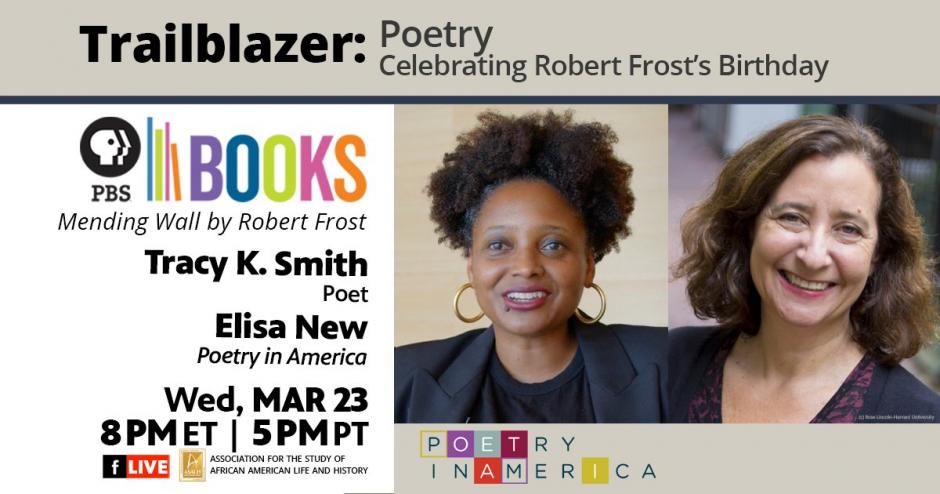 PBS Books, in partnership with Poetry In America and the Association for the Study of African American Life and History (ASALH), is pleased to present a virtual talk with poet Tracy K. Smith, in conversation with Poetry In America Executive Producer and Creator Elisa New, discussing Robert Frost's "Mending Wall" in honor of his birthday.
Do good fences really make good neighbors? Robert Frost's "Mending Wall" asks surprising questions about the role of walls in civil society. Poetry In America's Host Elisa New and former U.S. Poet Laureate Tracy K. Smith will delve into this classic poem.
Watch this free virtual program on Facebook or join us here: