Theater Across Borders: Resilient Migrant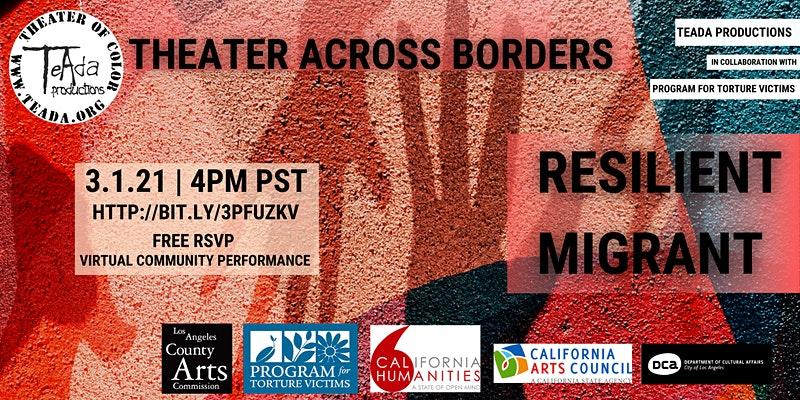 Teada Productions, in collaboration with the Program for Torture Victims, presents 'Theater Across Borders: Resilient Migrant.'
Lead Artist Ova Saopeng directs this dynamic ensemble community sharing. This is the culmination of a storytelling circle and theater workshop series intensive. Hear directly from the asylum-seeking community in Los Angles as they share poems and stories inspired by their journeys. The performance will be followed by a Q&A.
RSVP for this free online theater performance, Monday, March 1 at 4pm.
From the Lead Artist Ova Saopeng: "The transformative power of TeAda Theater is a place for healing, for community, and for growth. We are so excited to share this process-driven outcome that you are about to witness. Today's work is raw, vulnerable, freeing. We have been working closely together to create an environment where people can inspire each other to share their stories. In doing so, there has been laughter and at times tears, both healthy ways to release trauma and pain from our lives. I hope this presentation can help to open all of our eyes to the struggles of asylum seekers, refugees, and survivors."
This event is supported by a Humanities for All Project Grant.