Learning Inspired by Mister Rogers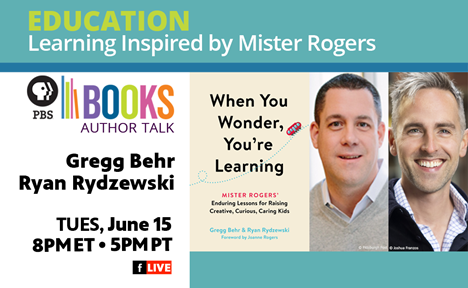 Join PBS Books and authors Gregg Behr and Ryan Rydzewski for our author talk Tuesday, June 15th at 5:00 PM PT. We'll learn and grow together, exploring how Fred Rogers continues to shape growing minds across America. We will also expand upon his advice for "being human," which remains just as precious, and applicable, today.
Watch this free live event on the PBS Books Facebook Page or check back here:
We are so excited about this exciting conversation centered on When You Wonder, You're Learning, and look forward to hearing your questions and ideas soon. This talk will be moderated by Paula Kerger (president and chief executive officer of PBS).