Author Talk: Lucinda Roy & Leslye Penelope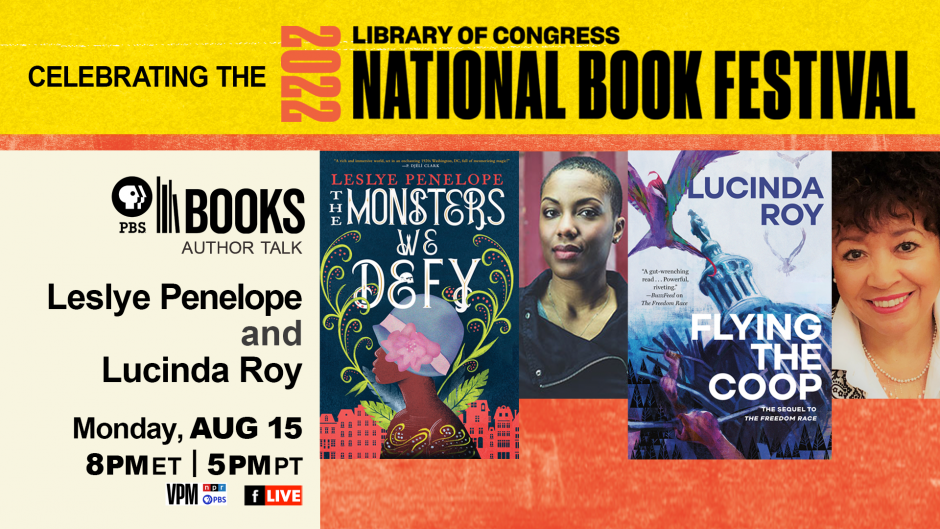 PBS Books, in collaboration with Virginia Public Media (VPM) is delighted to host this virtual event celebrating the 2022 Library of Congress National Book Festival with Leslye Penelope, author of "The Monsters We Defy," and Lucinda Roy, author of "Flying the Coop," to discuss their work, their dedication to creating strong empowered female heroines, and their involvement in the festival. The authors will be interviewed by VPM's Samantha Willis and Angie Miles.
Watch free online or join us here:
Leslye Penelope: An award-winning author of fantasy and paranormal romance. Her debut novel "Song of Blood and Stone," was chosen as one of TIME Magazine's 100 Best Fantasy Books of All Time. The novel also won the inaugural award for Best Self-Published Fiction from the Black Caucus of the American Library Association.
Lucinda Roy: Novelist, poet and memoirist Lucinda Roy's latest book is the speculative novel, "The Freedom Race," Volume I of "The Dreambird Chronicles" trilogy. Previous books include the memoir "No Right to Remain Silent: What We've Learned from the Tragedy at Virginia Tech," the novel "Lady Moses" and the poetry collection "The Hummingbirds," winner of the Eighth Mountain Poetry Prize.