Author Talk for Kids: Jane Yolen & Ben Franklin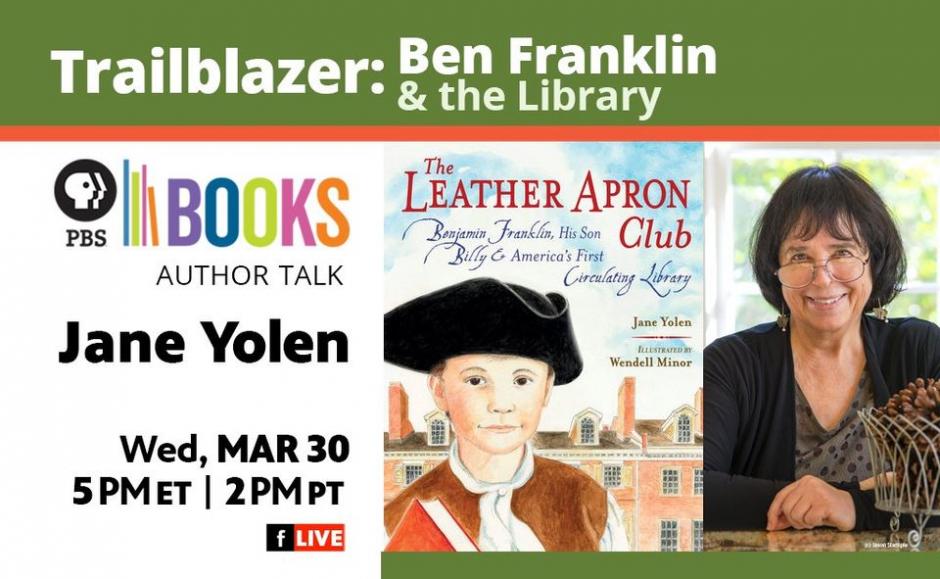 Women's History Month concludes with the talented trailblazer Jane Yolen who joins PBS Books in a Virtual Author Talk for kids about one of the leading figures of early American history, Benjamin Franklin.
Celebrating libraries, master storyteller Jane Yolen brings Benjamin Franklin and his son Billy story at Leather Apron Club alive. Learn about the first circulating library and hear from Jane Yolen about her work and her creative process. The author will answer audience questions at the end of the conversation.
Watch this free virtual program on Facebook.