2nd Annual Student History Slam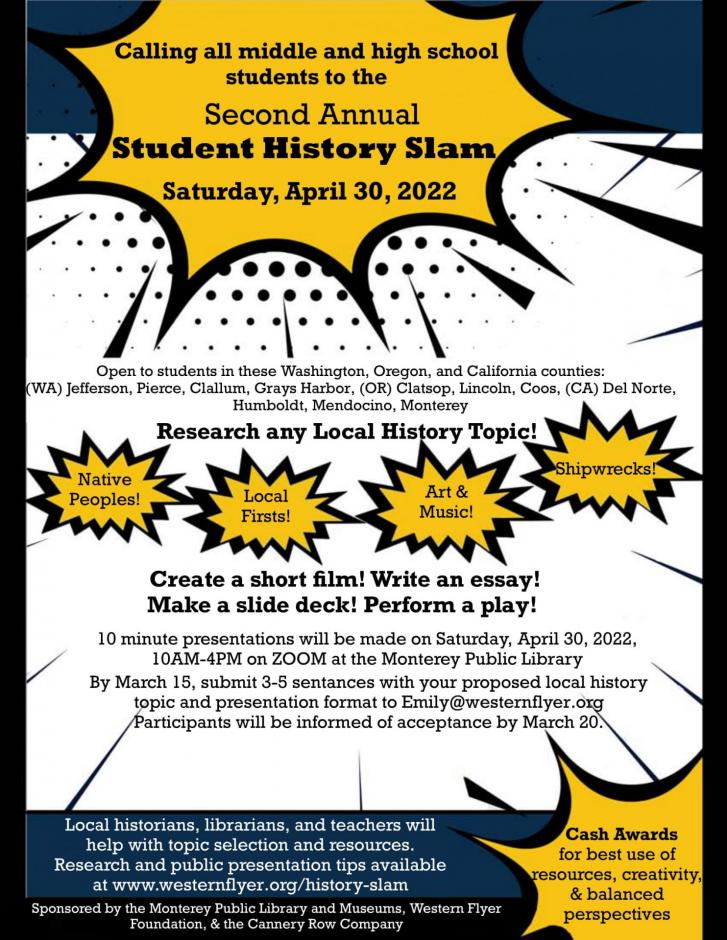 Calling all middle and high school students! Are you interested in your local History or do you know someone who is? The Monterey Public Library, in partnership with the Western Flyer Foundation and the Cannery Row Company is excited to invite all students and history buffs to the 2nd Annual Student History Slam on April 30, 2022.
Steinbeck and Ricketts thought a lot about communities. Human communities, like the hard-working farmers in Salinas Valley, and animal communities, like the vibrant invertebrates that live in tide-pools, were common themes in their writing and research. One way to understand and participate in your community is to learn about its history
Want to present? Submit 3-5 sentences about your proposed local history topic and presentation format to Emily Gottlieb, Education Director, Western Flyer Foundation at emily@westernflyer.org by March 15.