It's the most wonderful time of the year!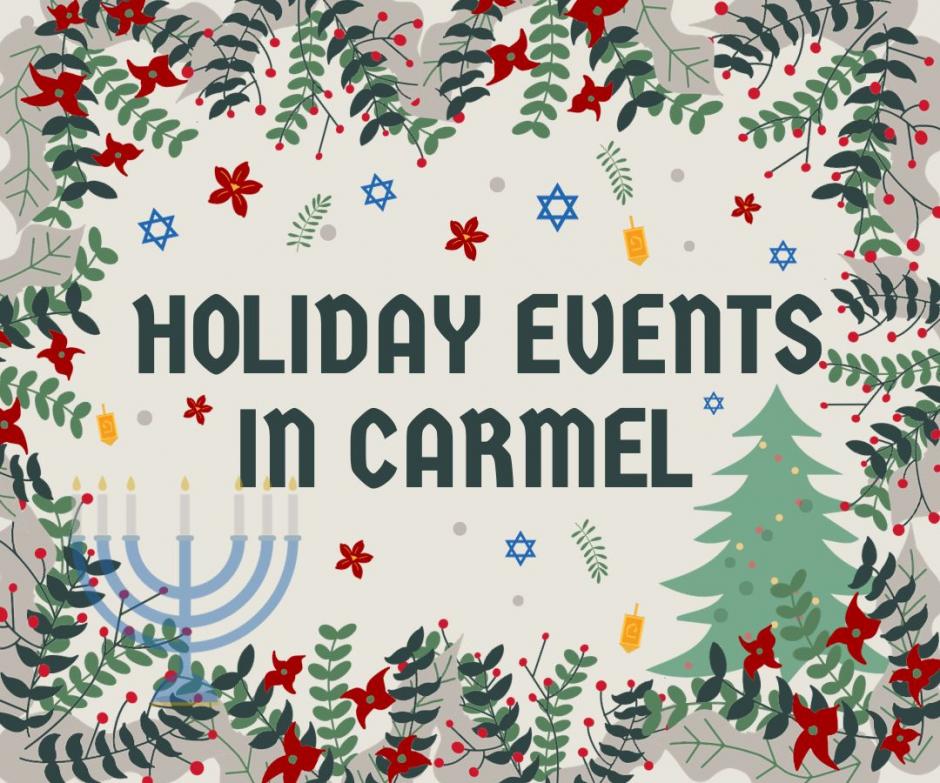 Oh, the weather outside is frightful…oh wait, it's not because this is Carmel.
So, in that case join us in the month of December for visions of sugar plums, dreidel spinning, music and plenty of good tidings!
Holiday lights in Devendorf Park, the Ocean Avenue Medians, and around town will be lit starting Friday of Thanksgiving week. (See more below about the Holiday Tree Lighting.)
City of Carmel Annual Tree and Menorah Lighting
Friday, December 1, 2023 in Devendorf Park and Ocean Ave.
3:30 p.m. Santa Claus will arrive via Fire Truck while the reindeer rest up for their big night and the Del Monte Brass will be there to add a festive air.
4-4:30 p.m. Menorah lighting Ceremony with plenty of gelt and dreidel spinning and singing.

4:30-5:30 p.m. Holiday Tree Lighting Ceremony with MC Ben beesley and featuring performances by: Carmel Dance Center, River School Choir, Carmel High School Chamber Singers, I Cantori, Miles Williams, and Debbie Davis.
The Holiday Tree will be lit at 5:30 p.m. or very soon thereafter!
Ocean Ave. between Junipero Ave. and Mission Street from 8:00 a.m. to 7:00 p.m.
Carmel Plaza's Holiday Open House
Friday, December 1, 2023 from 5:00-7:00 p.m. at Carmel Plaza
After the festivities in the Park hop on over to the Carmel Plaza for live music and entertainment, delectable treats, in-store promotions, and children's activities.
And, if you missed your chance in see Santa in the Park and tell him all of your Christmas wishes never fear – he will be over at the Plaza too :)
Sunset Center's Annual Community Holiday Party
Wednesday, December 13th 2023 from 3:00-6:00 p.m. at Sunset Center
The holiday fun continues at Sunset Center with live entertainment by Monterey Jazz Festival All-Stars Students and free professional photos with Santa and the gorgeous Christmas Tree. Food and drinks will also be available.
The Holly jolliness continues at 4:00 p.m. with a Live Stream of Jazz at Lincoln Center's popular "Big Band Holidays" show. Hope to see you there!