Traffic Advisory
Upcoming event-related traffic and transit impacts for the month of August.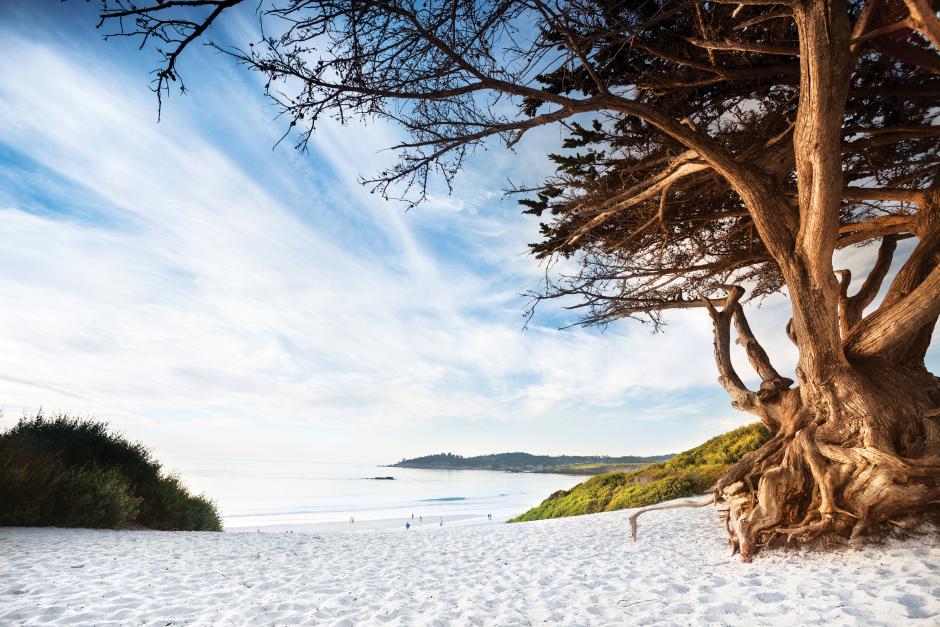 As many locals and visitors are aware, the month of August is a particularly busy month on the Peninsula and summertime traffic has been further impacted by the Highway 1 Lane Climbing Project. The City has compiled the following resources to help everyone navigate safely through the month of August.
Highway 1 Climbing Lane Project
During construction, commuters will experience delays and road closures. To receive text alerts about the project directly to your cell phone or electronic device, text Climbinglane to 888777. Stay updated on the construction efforts, changes in lanes affected by the work or additional impacts on the Road Conditions page, Facebook or Twitter.
The project area, which extends from Carmel Valley Road at Highway 1 to Rio Road at Highway 1, is expected to open to traffic on August 17. While the project won't be completed, the opening will help avoid Car Week congestion in the area.
2018 U.S. Amateur Championship
Pebble Beach will be hosting the U.S. Amateur Championship August 13-19. The increase in visitors attending this event will potentially increase traffic coming in and out of the Pebble Beach gates and around the peninsula. 
Car Week
The Monterey County Convention and Visitors Bureau has created a guide and interactive map of all Car Week events, road closures, etc, useful for everyone looking to attending the events or avoid traffic impacts.
This year Car Week extends from Friday, August 17 through Sunday, August 26. The City will be hosting three events during this week:
Tuesday, August 21, Concours on the Avenue, starting at 8:30 a.m. until 5:00 p.m.
Wednesday, August 22, Prancing Ponies Car Show, starting at 11:00 a.m. until 5:00 p.m.
Thursday, August 23, Pebble Beach Tour D'Elegance, starting at 11:00 a.m. until 2:00 p.m.
Heavy traffic in and around Carmel-by-the-Sea is expected for for the entire week, but especially on the three event days. Certain streets will be closed, including Ocean Avenue and surrounding streets for the events held on Tuesday and Thursday.
The City is encouraging the use of Carpenter Street and Rio Road to enter and exit the City. Free parking will be available in designated lots at the Carmel Mission, and shuttle service to Sunset Center at San Carlos Street & 9th Avenue that will be provided on Tuesday and Thursday from 8 a.m. to 8 p.m.
Locals who are scheduling appointments and conducting regular business during this week are reminded to be aware of the increased traffic levelsand schedule accordingly.
Contact the Carmel Police Department at (831) 624-6403 with any other questions you have.