Fair Political Practices Commission (FPPC)
Campaign Finance and Statement of Economic Interest filings are found here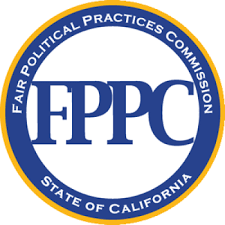 The Mayor and City Council Members are elected officials identified in Government Code Section 87200 and file Statement of Economic Interest Forms (Form 700) with the City Clerk's Office.
Form 700's are available by clicking on this link, by visiting the office of the City Clerk at Monte Verde Street, south of Ocean Avenue, by visiting the office of the Fair Political Practices Commission (FPPC) at 428 J Street, Suite 620, Sacramento, CA 95814 or by visiting the FPPC's website.
Campaign Finance Disclosure forms filed by candidates and committees can be found here.