Trailblazing Women for Kids: Author Anika Aldamuy Denise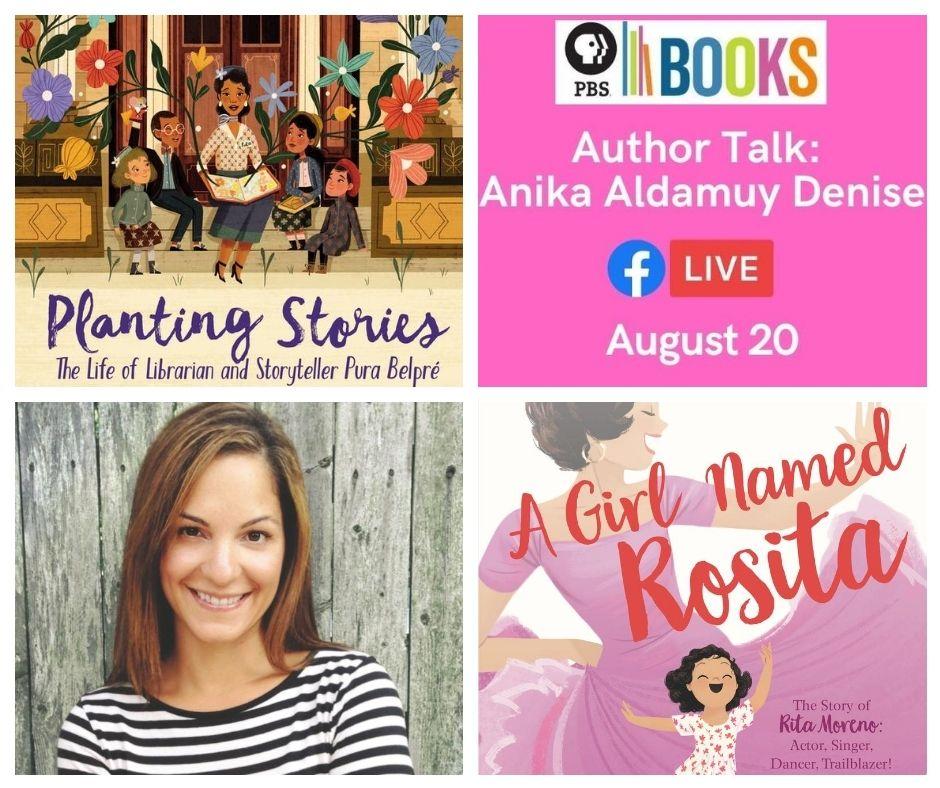 Meet trailblazing Author Anika Aldamuy Denise as we explore her two newest books about trailblazing women Librarian and Storyteller Pura Belpré and Actress Rita Moreno. Anika's recent works highlight the amazing stories of Puerto Rican women, which often go untold. Learn about Anika's process and get special insights into her latest book A Girl Named Rosita that will be released this fall. Visit Anika online at www.anikadenise.com.
Join us for this live program at 11am on Thursday, August 20 on Facebook Live.