Music in the Library: Terrence Farrell
Harrison Memorial Library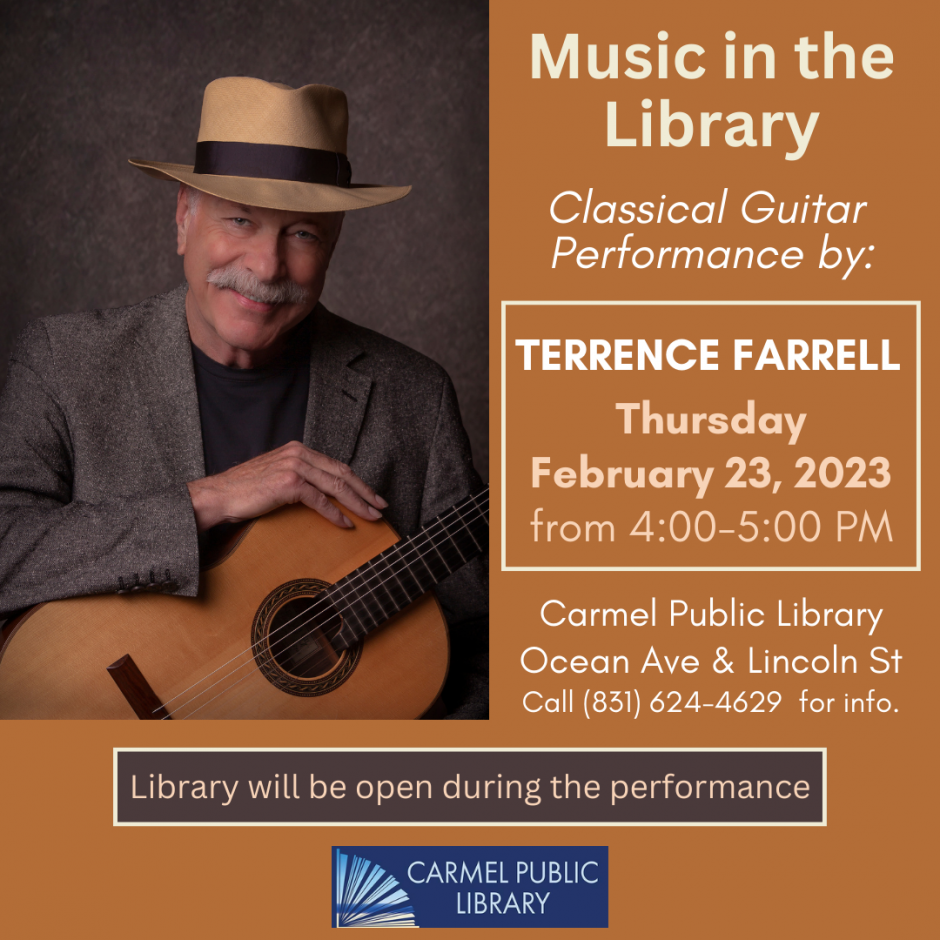 Join us for the first Music in the Library with a classical guitar performance from Terrence Farrell! Thursday, February 23, 4-5pm at the Harrison Memorial Library.
The library will remain open during the performance.
Born in Salzburg, Austria, Terrence began studying the guitar at the age of eight. His career has spanned five decades, playing in forty-eight states and on nearly every continent. With more than 20 recordings Terrence's stylish, forceful musicianship is praised for the versatility with which he moves between the classics, Spanish, Brazilian, Contemporary, Broadway musicals, to American Swing music.