An Evening with Tobias Wolff
Author of This Boy's Life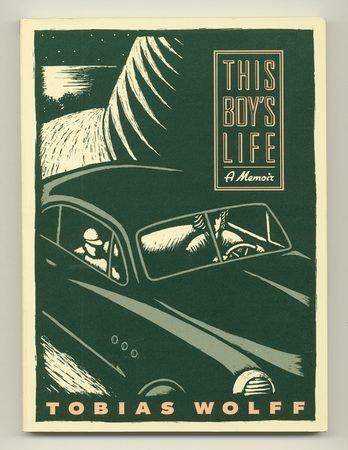 This Boy's Life is a National Endowment for the Arts Big Read pick. Tobias Wolff will be speaking in Carmel on October 4 at the Carmel Women's Club, 9th & San Carlos. Questions? Call 831-624-2811.
Carmel Public Library Foundation partners with The National Steinbeck Center for the National Endowment for the Art's Big Read program which funds community reads and programming around a select list of books. This year the selected book is Tobias Wolff's This Boy's Life. An unforgettable memoir, by one of our most gifted writers. He introduces us to the young Toby Wolff, who turns tough and vulnerable, crafty and bumbling, and ultimately winning. Central themes include challenges youth face during adolescence, and more.
Tobias Jonathan Ansell Wolff (born June 19, 1945) is an American short story writer, memoirist, novelist, and teacher of creative writing. He is known for his memoirs, particularly This Boy's Life (1989) and In Pharaoh's Army (1994). He has written two short story collections, including The Barracks Thief (1984), which won the PEN/Faulkner Award for Fiction. Wolff received a National Medal of Arts from President Barack Obama in September 2015. His academic career began at Syracuse University (1982–1997) and, since 1997, he has taught at Stanford University, where he is the Ward W. and Priscilla B. Woods Professor in the School of Humanities and Sciences.