Equity at the Polls: Voter Access in CA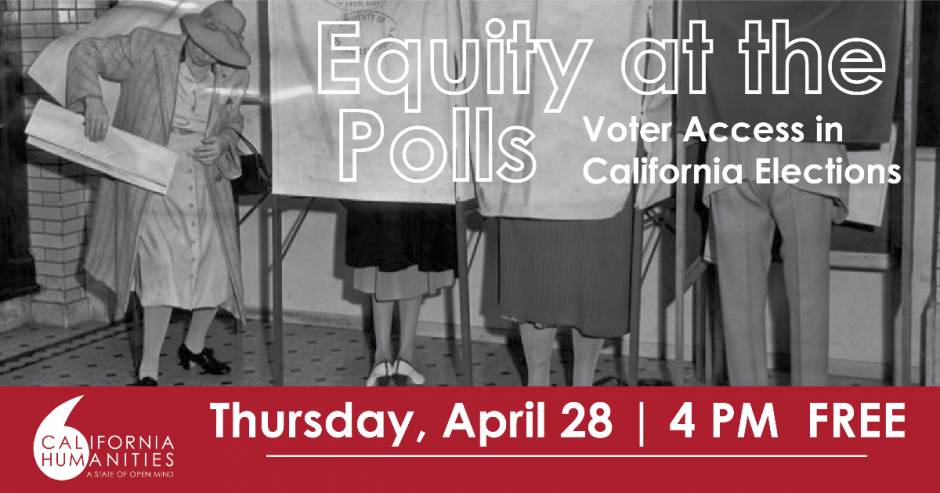 A panel on voter access in California elections.

Join California Humanities to kick off season two of our online discussion series, California on the Ballot, where we reflect and talk about the past, present, and future of electoral engagement in California.
Register for this free virtual program.
This panel will discuss the paradox between California's voter-friendly registration programs and its unequal voter engagement. Why do California elections not fully reflect the diversity of the state? What tactics increase electoral engagement at the state and county levels? As we look back at California history, what policies have shaped the voter experience?
Equity at the Polls features moderator Alisa Belinkoff Katz, lead author of UCLA's recent report "Reckoning with Our Rights: The Evolution of Voter Access in California," and election experts Kristin Nimmers from the California Black Power Network and Lori Pesante from Dolores Huerta Foundation.