Elkhorn Slough: Weaving Yesterdays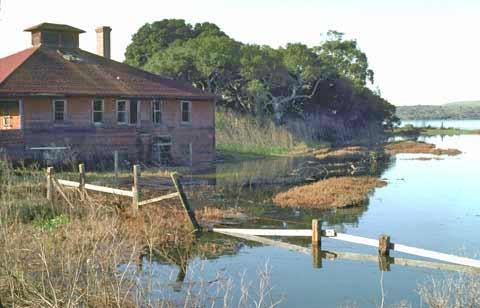 Join the naturalists at Elkhorn Slough Reserve on Facebook Live for "Weaving Yesterdays". On the first Saturday of each month until October 3, reserve Naturalists will visit different locations in the watershed to share stories of the Elkhorn Slough's rich cultural heritage and ecological history.
These engaging presentations will air live on the Elkhorn Slough Reserve Facebook page and stay posted for folks to view later.
To watch visit: https://www.facebook.com/elkhornsloughreserve/
Each month the host will explore a different time period:
June: Late 1800's Empire Gun Club
• The Empire Gun Club and early hunting records
July: 1940's Development of the Moss Landing Harbor
• Drastic changes that alter the course of the Slough
Aug: Late 1700's Mapping the Watershed
• Establishment of ranchos and early documentation of the Elkhorn Slough
Sept 5 - 1pm: Indigenous Cultural Heritage
• 8000 years of presence
Oct 3 – 1pm: Partnerships for Conservation
• Designation of the NERR and development of partnerships
This series is part of the social media campaign to celebrate the fall opening of the Reserve's new Cultural Heritage and Historical Ecology exhibit.