CPLF Book Club: Move by Parag Khanna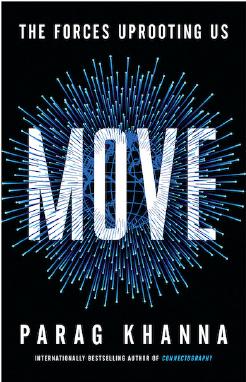 Join Carmel Public Library Foundation's book club, or join with your existing book club to read MOVE: The Forces Uprooting Us, by best-selling author and global strategic futurist, Parag Khanna.
The CPLF book club will meet Wednesday, April 6, 6:30pm in the Gathering Space of the Harrison Memorial Library. Space is limited. Registration required.
Then join us to see and hear Parag Khanna in person at Carmel Public Library Foundation's presentation of The Futurist Edition on April 27 at the Sunset Center.
Learn more and purchase tickets to The Futurist Edition today…