CPLF Author Talk – "Daughters of Smoke and Fire" by Ava Homa
Carpenter Hall, Sunset Center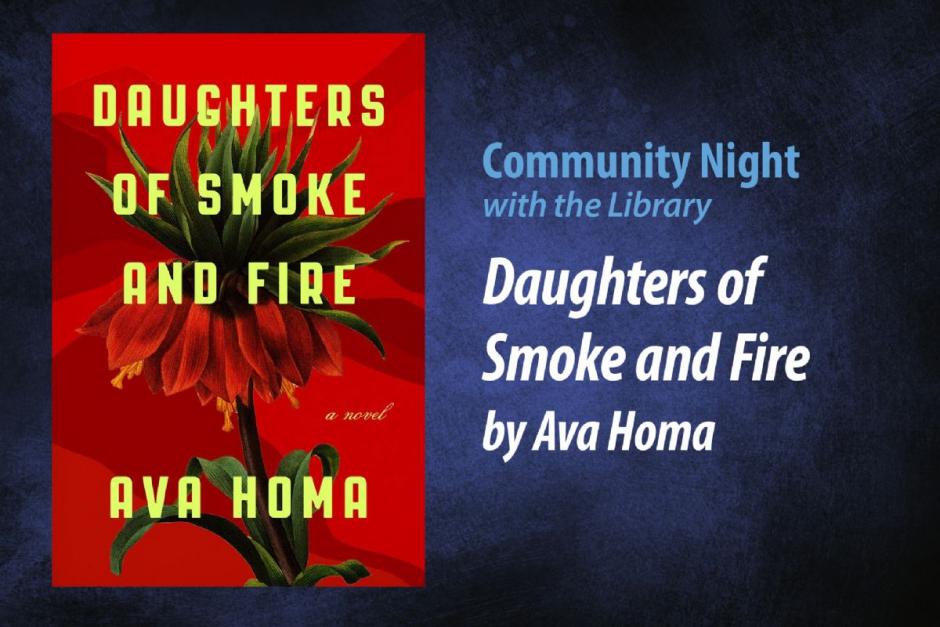 The unforgettable, haunting story of a young woman's perilous fight for freedom and justice for her brother, the first novel published in English by a female Kurdish writer, Ava Homa.
Join author Ava Homa and professor Nancy Middleton as they discuss Daughters of Smoke and Fire, an evocative portrait of the lives and stakes faced by 40 million stateless Kurds and a powerful story that brilliantly illuminates the meaning of identity and the complex bonds of family.
Free live program at Carpenter Hall, Sunset Center, Carmel, Ca 93921. Register here.
Hosted by the Carmel Public Library Foundation.