Concerts from the Library of Congress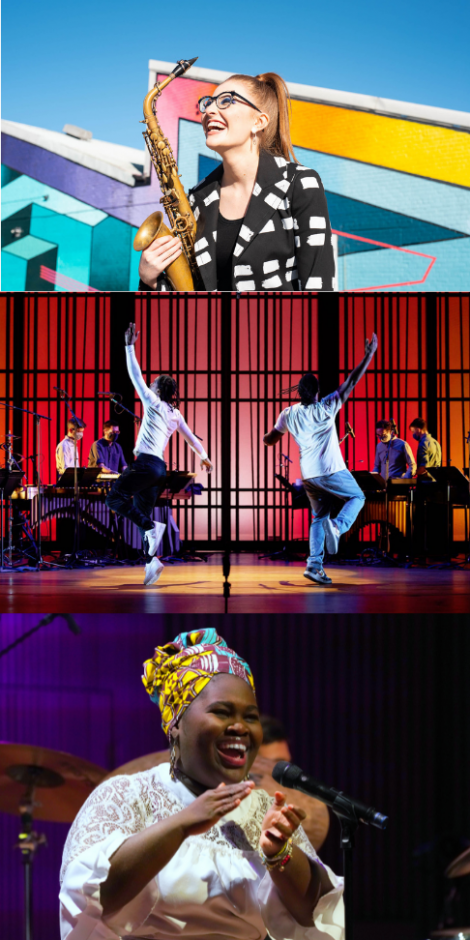 Virtual Series Features Performances by International Artists, Classical, Jazz and Dance Events, and Accompanying Lectures
The fall series of the 2021-2022 'Concerts from the Library of Congress' season will feature performances by saxophonist Jess Gillam, the Calidore String Quartet and jazz vocalist and composer Daymé Arocena, as well as conversations, lectures, curator talks and educational programs that reflect the diversity of the nation's musical heritage.
Events will be made available at 5pm on loc.gov/concerts, the Library's YouTube channel and Facebook page, unless otherwise noted. All events of the season are free, and tickets are not required.
Each program will premiere at 5pm unless otherwise noted.
Friday, Oct. 29: Leif Ove Andsnes, piano
Saturday, Oct. 30: Founder's Day Concert featuring Third Coast Percussion with choreography by Movement Art Is
Friday, Nov. 5: Hub New Music
Wednesday, Nov. 17 at 7am: Lecture by Elisse La Barre, "'Radio Enchains Music': The 1940 ASCAP Radio War and Music Festivals"
Friday, Nov. 19: Zuill Bailey, cello, and Bryan Wallick, piano
Thursday, Dec. 2 at 7am: Lecture by Victoria Phillips, "Martha Graham's Cold War: The Dance of American Diplomacy."
Friday, Dec. 3: Netherlands Chamber Choir
Thursday, Dec. 9: Jess Gillam, saxophone
Friday, Dec. 10: Imani Winds with Catalyst Quartet
Saturday, Dec. 11: Bria Skonberg, trumpet and voice
Saturday, Dec. 18: Antonio Stradivari Memorial Concert featuring the Calidore String Quartet
Also check out the Concerts from the Library of Congress LibGuide, which provides "best-of" selections of notable past events on a variety of musical topics.