Become a Backyard Scientist!
Virtual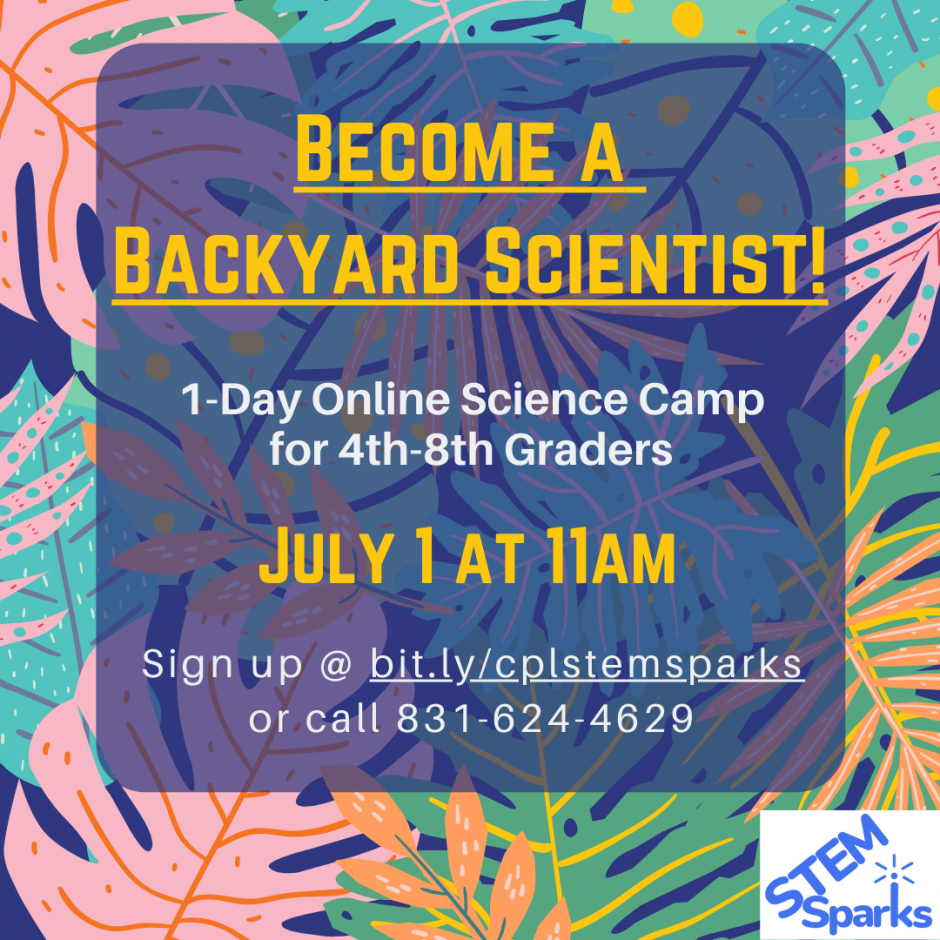 Explore nature in your neighborhood! Join us for a one-day online science camp for 4th-8th graders. (Younger kids welcome if they have a parent or sibling to help them.)

Meet new camp friends and practice using the tools of ecology. Maybe you'll discover something you have never noticed before right in your own backyard.

Sign up at bit.ly/cplstemsparks. Space is limited, so please register soon!