Author Talk – "Exquisite: The Poetry and Life of Gwendolyn Brooks"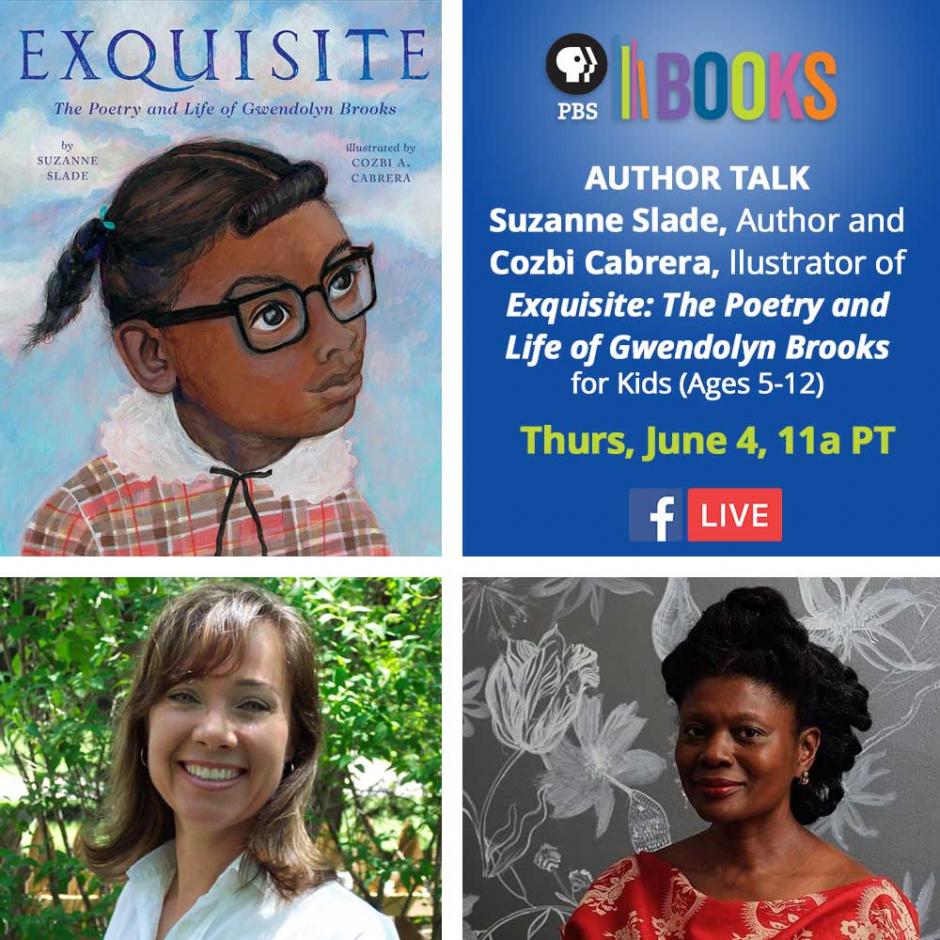 Watch this space on Thursday, June 4 at 11am for Trailblazing Women for Kids, a talk with Suzanne Slade (author) and Cozbi Cabrera (illustrator) about "Exquisite: The Poetry and Life of Gwendolyn Brooks."
Trailblazing Gwendolyn Brooks (1917-2000) was the First African American to win the Pulitzer Prize in 1950 for her outstanding poetry. From Chicago, Gwendolyn wrote about "real life" from a young age.

Suzanne Slade (Author) and Cozbi Cabrera (Illustrator) teamed up in "Exquisite: The Poetry and Life of Gwendolyn Brooks" to explore Gwendolyn's amazing path and poetry, as well as the intersections of race, gender, and the ubiquitous poverty of the Great Depression.

You'll hear the read-aloud of the book, learn about the surprising 5+ year research process (primary source research) in a fun and relatable way, and have the opportunity to investigate the author/illustrator's collaboration and inspiration in this fabulous children's book about this iconic woman.