Carmel Shell Mural!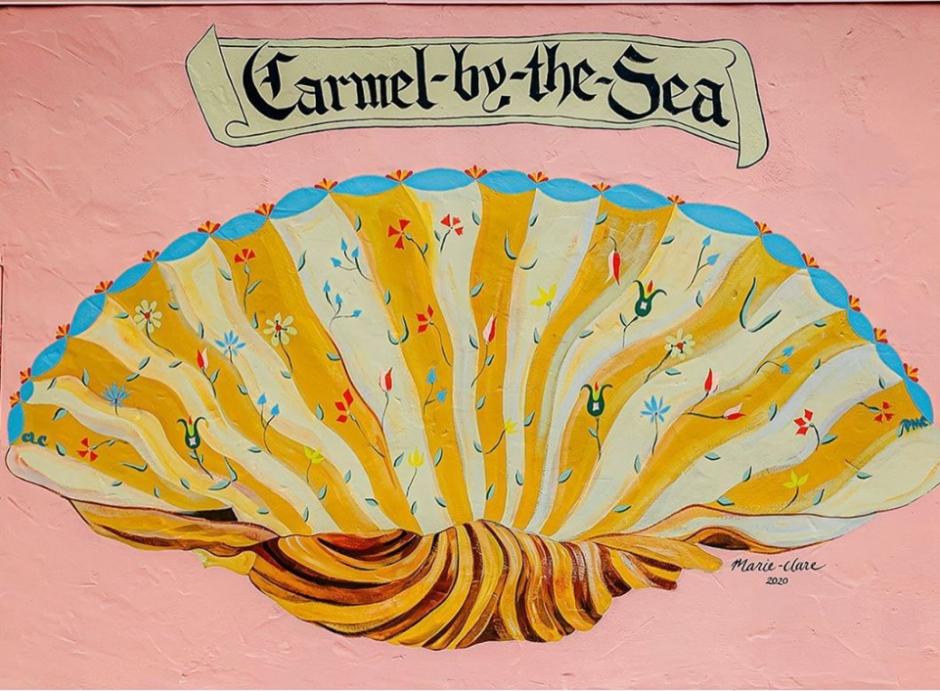 "We're excited to announce the unveiling of our new outdoor mural, the Carmel Shell! This new public art, sponsored by Visit Carmel and in partnership with the Carmel Public Library, will serve as a symbol unique to Carmel, and one that honors a sense of place, artistic heritage, and history. A big thank you goes out to Marie-Clare Treseder Gorham, a Carmel-based folk artist, who designed the mural. Next time you're in Carmel, please take a photo with #CarmelShell." – Visit Carmel
The mural is located at the corner of 6th Avenue and Mission Street, across from Devendorf Park. Come take a look and take your picture!
For more of What's Happening, check out our library blog.