Reading Takes You Everywhere!
Our summer reading program lineup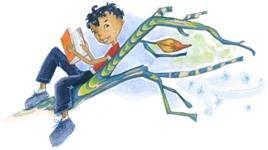 Circus of Smiles
Wednesday June 27 at 1:30pm
Fun filled and non stop excitement and family friendly theatrics that will have you laughing, audience members participating, and everyone hoping for more!
Make a Marble Roller Coaster – Steam Program
Tuesday July 3 at 1:30pm
All Saints science teacher Ms. Batya Fields will be helping you make a roller coaster from pipe insulation! This program is for ages 9-14 years old.
Spencer Grey – Master Magician
Wednesday July 11 at 11am
From the age of 7, Spencer began performing magic for his school, library, and community center, quickly building his skill as a young magician. Spencer will  bring unique entertainment to everyone!