The Russian Job: The Forgotten Story of How America Saved the Soviet Union from Ruin
Community Night with the Library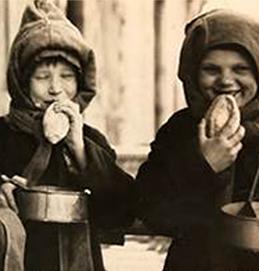 After decades of the Cold War and renewed tensions, in the wake of Russian meddling in the 2016 election, cooperation between the United States and Russia seems impossible to imagine ―and yet, as author and historian Douglas Smith reveals in his new book, it has a forgotten but astonishing historical precedent.
In 1921, facing one of the worst famines in history, the new Soviet government under Vladimir Lenin invited the American Relief Administration, the brainchild of Herbert Hoover, to save communist Russia from ruin. For two years, a small, daring band of Americans fed more than ten million men, women, and children across a million square miles of territory. It was the largest humanitarian operation in history―preventing the loss of countless lives, social unrest on a massive scale, and, quite possibly, the collapse of the communist state.
Carpenter Hall at Sunset Center, 9th and Mission, Carmel. Questions? Call 831-624-2811.