Spotlight On: Government Support Index
Find Federal Aid for Businesses & Individuals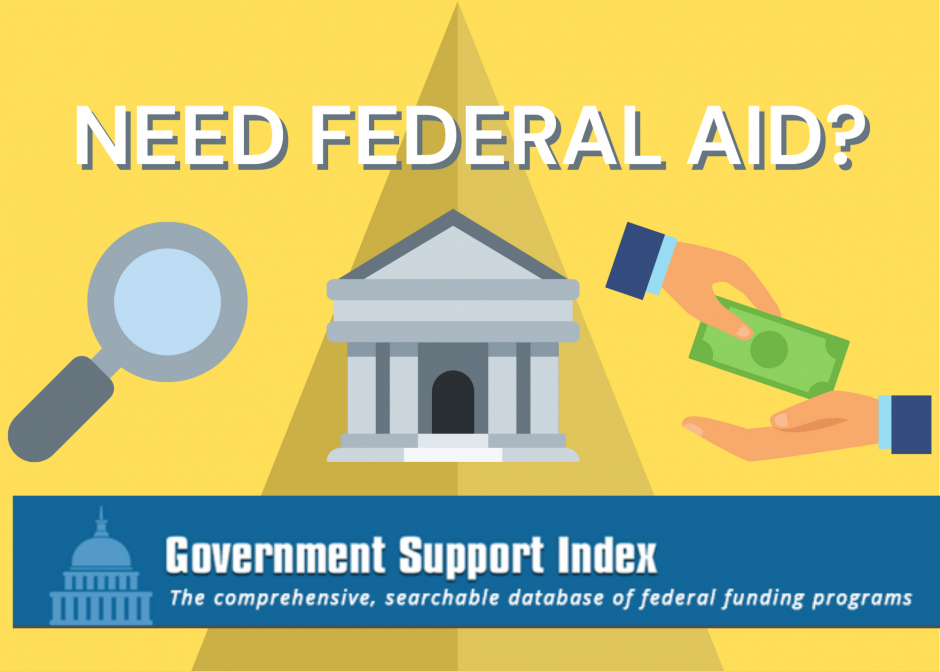 Confused about what federal government help is available? Does your business need help? Need info on the CARES Act?
Accessible now through May 15: Government Support Index (Password: Carmel)
(Password is case sensitive.)
The Index is a searchable database of all federal assistance programs, with eligibility and application guidelines. It has up-to-date resources for individuals, businesses and municipalities, including the Coronavirus Aid Relief and Economic Security (CARES) Act.
If you need help, give us a call at 831-624-4329 or email us at hml.reference@gmail.com.