STEM Sparks with Ms Liese
Registration Required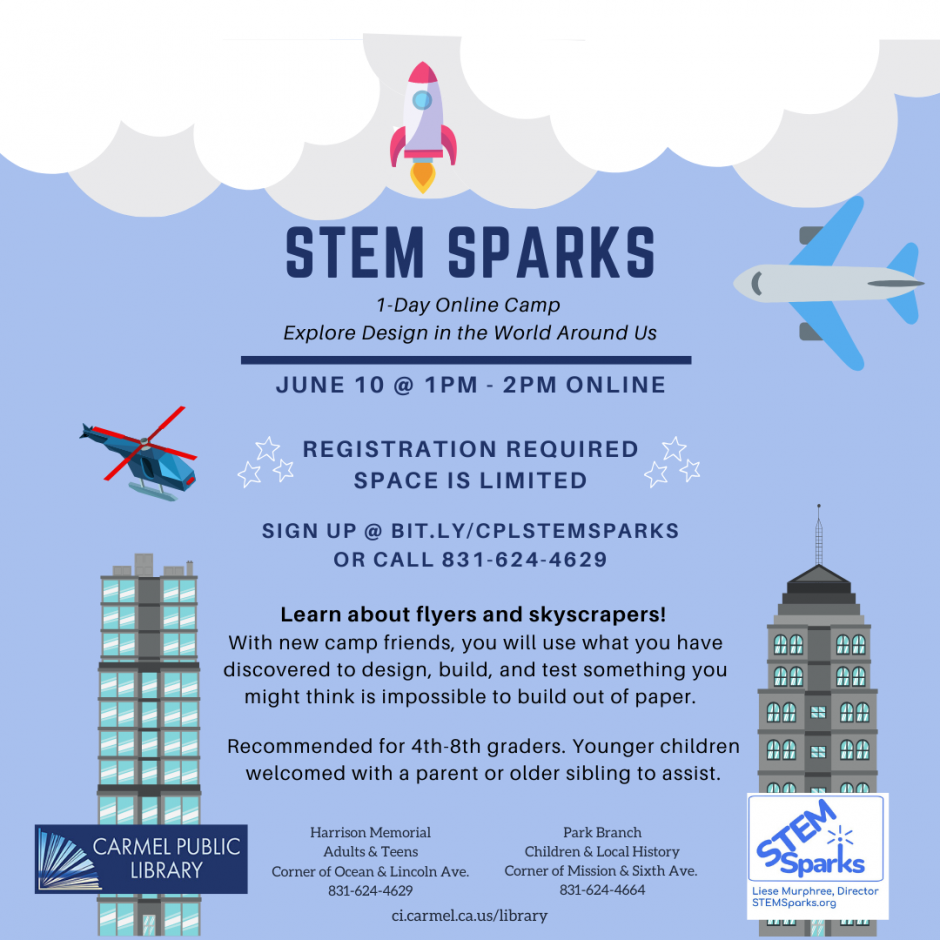 1-Day Online Camp – Recommended for 4th-8th graders
Register here to receive the Zoom link, limited to 15 families.
Learn about flyers and skyscrapers! We will explore design in the world around us. With your new camp friends, you will use what you have discovered to design, build, and test something you might think is impossible to build out of paper.
Recommended for 4th-8th graders (younger children can participate with a parent or older sibling).
Required materials: 12 sheets of scratch paper, masking tape, scissors, soda straw, miscellaneous office supplies (like paper clips, binder clip, rubber bands, stapler), and print or draw this template.
Find out more about other STEM Sparks activities here.