STAFF PICK
The Girl in His Shadow by Audrey Blake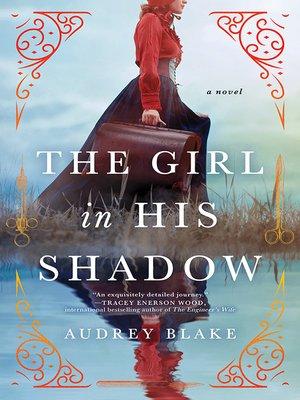 Get the ebook or audiobook on Libby with no holds or waitlists July 13-27. Then join the discussion through Big Library Read, the first global ebook club.
An unforgettable historical fiction novel about one woman who believed in scientific medicine before the world believed in her.

London, 1845: Raised by the eccentric surgeon Dr. Horace Croft after losing her parents to a deadly pandemic, the orphan Nora Beady knows little about conventional life. While other young ladies were raised to busy themselves with needlework and watercolors, Nora was trained to perfect her suturing and anatomical illustrations of dissections.

Women face dire consequences if caught practicing medicine, but in Croft's private clinic Nora is his most trusted—and secret—assistant. That is until the new surgical resident Dr. Daniel Gibson arrives. Dr. Gibson has no idea that Horace's bright and quiet young ward is a surgeon more qualified and ingenuitive than even himself. In order to protect Dr. Croft and his practice from scandal and collapse Nora must learn to play a new and uncomfortable role—that of a proper young lady.
Read or listen on Libby (no holds or waitlists, July 17-23).