New Library Hours Coming November 13
New hours include Sundays! See why...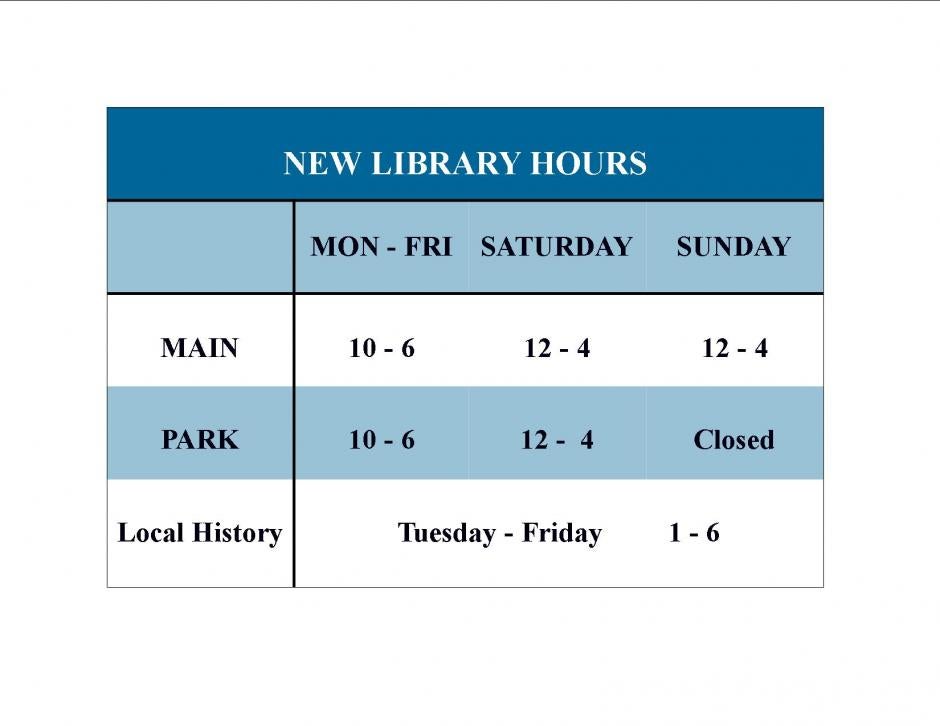 Due to popular demand we are adding Sunday hours as of November 13, opening earlier in the morning, and expanding our Local History hours.  We are also making our hours more consistent across the board, so they will be easier to remember.