Meeting Room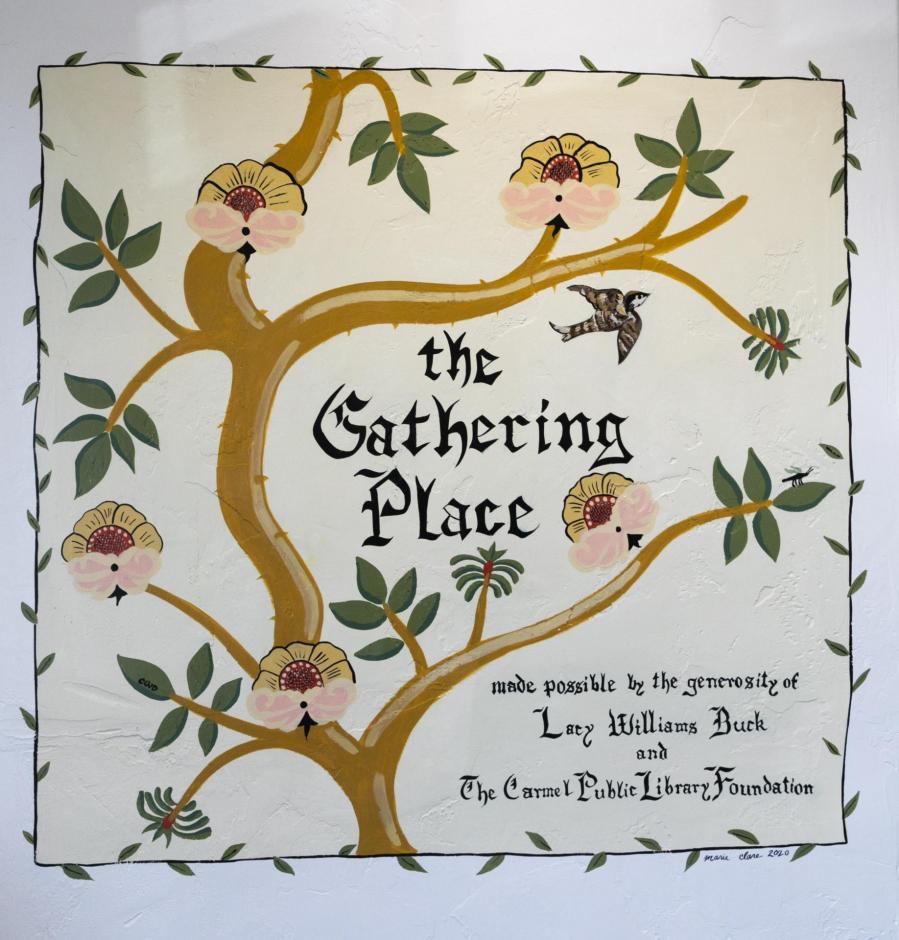 The Gathering Place is a free community meeting space in the Harrison Memorial Library. It seats up to 20 people, and includes access to wifi and a projector/projection screen.
Reservations:
Please call 831-624-4629 or email hml.reference@gmail.com to request a reservation.
Usage Guidelines:
Reservations are limited to groups of 2-20 people, for a maximum of 2 hours per day, including setup/cleanup time.
The Gathering Place is only available during the Library's open hours.
Reservations can be made up to 1 year in advance.
The Gathering Place may not be used for commercial purposes, including the offering or solicitation of goods, services, or memberships.
If you need assistance with the projector, please let staff know in advance of your reservation.
Please be considerate of others and clean up before leaving the Gathering Place.
All groups using the Gathering Place must abide by the Gathering Place Policy.
The Gathering Place was made possible by the generosity of Lacy Buck Williams and the Carmel Public Library Foundation.
Local Meeting Rooms
All Saints' Episcopal Church, 9th Ave. & Dolores St., Carmel, CA, 93921
American Legion Hall, Dolores St. & 8th Ave., Carmel, CA, 93921
Carmel Women's Club, 9th Ave. & San Carlos St., Carmel, CA, 93921
Carmel Youth Center, 4th Ave. & Torres St., Carmel, CA, 93921
Church of the Wayfarer, Lincoln St. at 7th Ave., Carmel, CA, 93921
Monterey Peninsula College, 980 Fremont St., Monterey, CA 93940
Monterey Public Library, 625 Pacific St., Monterey, CA 93940
La Playa Hotel, Camino Real at 8th Ave., Carmel, CA, 93921
Sunset Center, 8th Ave. & San Carlos St., Carmel, CA, 93921
Vista Lobos Community Room, 831-620-2020 Torres St. between 3rd & 4th Aves., Carmel, CA, 93921