Essential Needs Drive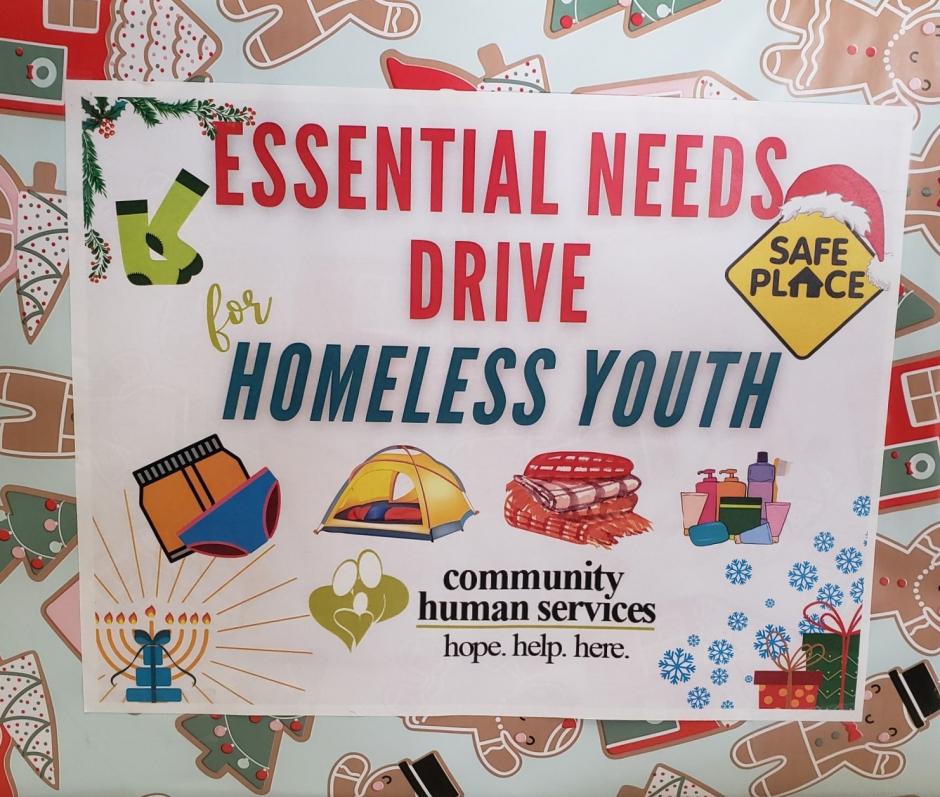 Tis the season for giving! Donate to the essential needs drive hosted by Community Human Services to help homeless youth.
Donation boxes are available at both libraries – Harrison Memorial Library (NE corner of Ocean Ave. and Lincoln St.) and the Park Branch (NE corner of Sixth Ave. and Mission St.).
Needed Items:
Toothbrushes/Toothpaste
Mouthwash
Razors
Hand sanitizer
New socks (M/W)
New underwear (M/W)
Cleansing baby wipes
Disposable hand warmers
Gloves/hats
Tents
Towels/blankets
Rain ponchos