Spotlight On: Value Line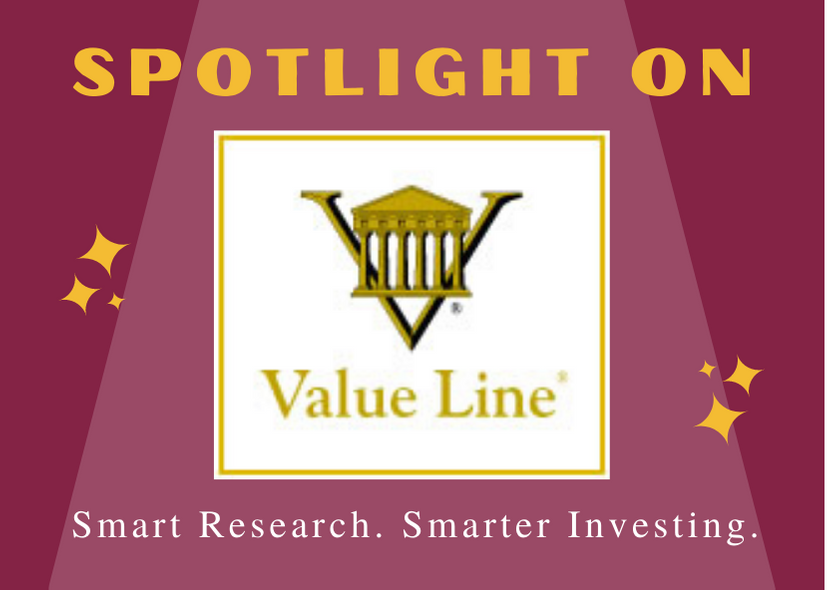 For those of you who miss using Value Line in the library, we have great news! You can now access it online! And for those of you have never used it, it's a great way to educate yourself on investing.
The Value Line Investment Survey is a stock analysis newsletter that is among the most highly regarded and widely used independent investment research resources in global investment and trading markets, tracking approximately 1,700 publicly traded stocks in over 99 industries.
New to using Value Line? Check out their Help Center: