Libby Tip: Return eBooks Early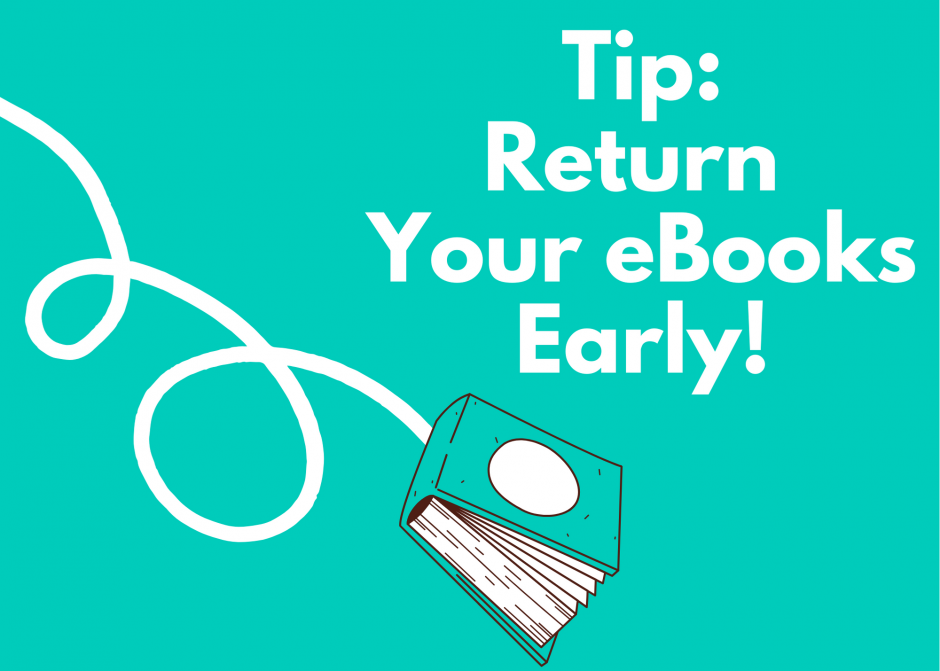 More and more patrons of the Carmel Public Library are accessing e-books and audio books with their library cards. Excellent!
But even though these books are digital, the Library doesn't have unlimited access to them—they are a shared resource just like our physical books. If you find an e-book or audio book through Libby, and all the available copies are "checked out," you can put a hold on it just as you would a physical book.
And, conveniently, when you check one out, it is automatically returned when your lending period has ended. If you are finished before your lending period is up, please "return" the book so that other readers (or listeners) can use it sooner!
It's easy to return an e-book or audiobook. Here's how:
Libby
If you're using the Libby app, tap "Your Loans," then "Manage Loan," then "Return Early".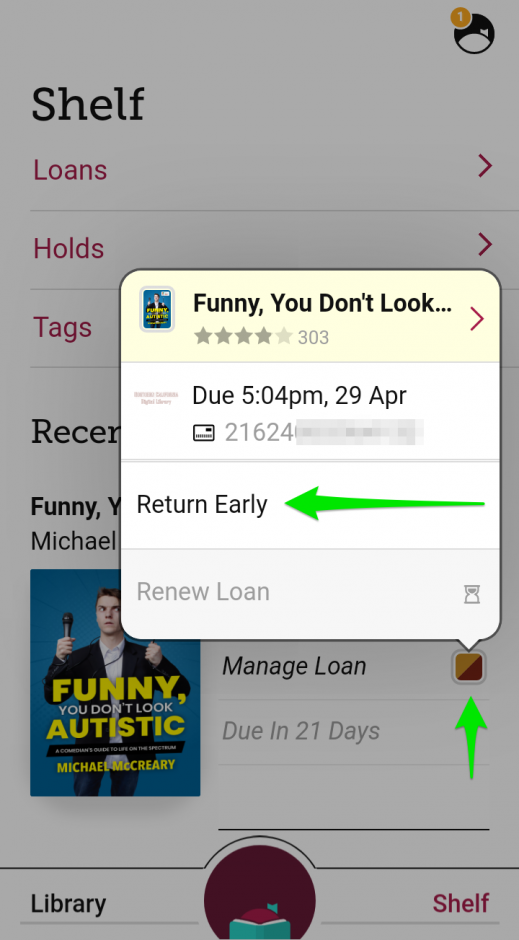 Have questions? Having trouble with Libby? Call us at 831-624-4629 or email hml.reference@gmail.com.