Harrison Memorial Library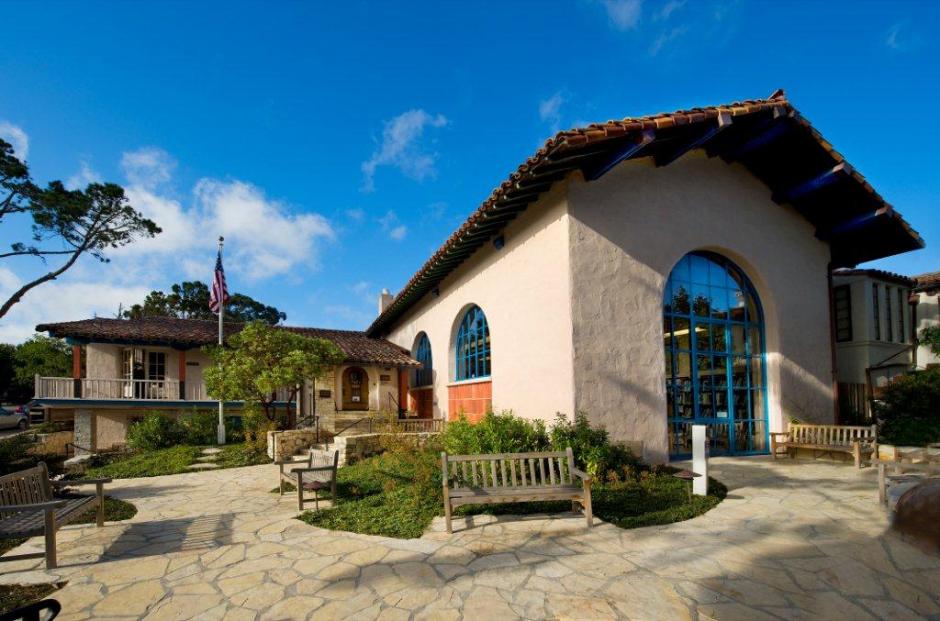 The Harrison Memorial Library, located on the corner of Ocean Avenue and Lincoln street in the heart of downtown, has been serving the community of Carmel-by-the-Sea since 1928. In 1989 the Park Branch of the Library, located on the corner of Mission Street and Sixth Avenue, opened to the public with dedicated space to kids books and materials and a repository for local history artifacts and research.
The library provides access to books, DVDs, audiobooks, as well as materials available online for streaming, downloading and research. In addition the library provides the community with programs, storytimes, and a space to gather. Connect with us in person or online.
Pick up library card application at the Main Library or the Park Branch Library, or download an application, fill it out and bring it to the library with your ID and verification of your address to get a library card today!
Main Library
(831) 624-4629
Corner of Ocean Ave. and Lincoln St.
Park Branch
(831) 624-4664
Corner of Mission St. and Sixth Ave.