Thank You for Being Late: An Optimist's Guide to Thriving in the Age of Accelerations
Thomas L. Friedman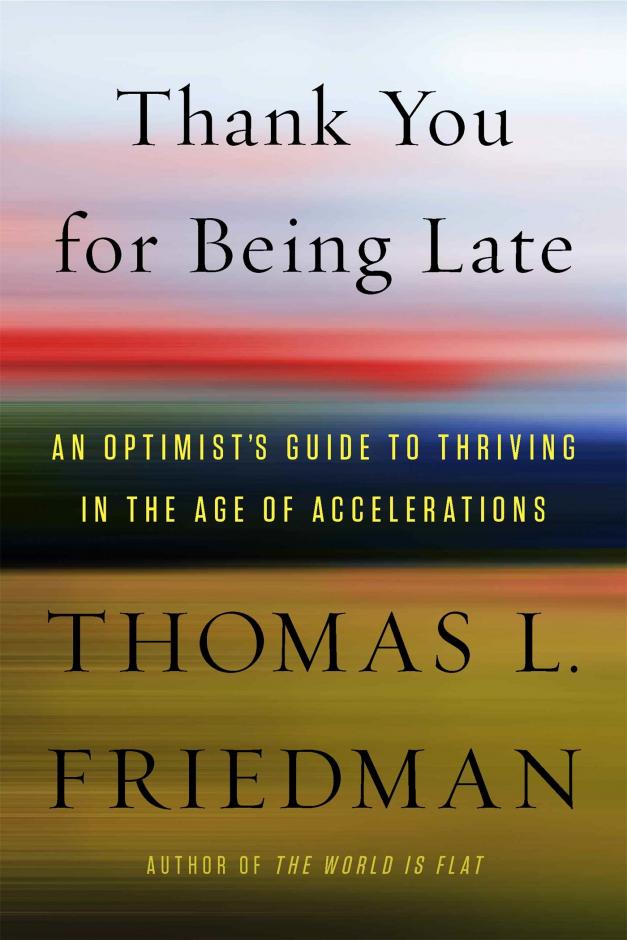 Thomas Friedman's latest book, Thank You for Being Late: An Optimist's Guide to Thriving in the Age of Accelerations, is a fascinating look at how our rapidly changing world is affecting humanity, the environment, the market, and technology. Friedman is an "explainer", who makes complicated social and scientific issues accessible to the common reader. 
Friedman also talks about his youth, growing up in Minneapolis, and how his community could serve as an example to the world of adapting to change. 
THOMAS L. FRIEDMAN is a three-time recipient of the Pulitzer Prize for his work with The New York Times. He is the author of several bestselling books, including The World Is Flat, and will be speaking at Sunset Center in May in a benefit for our library.