Visiting Carmel
Travel safe and love Carmel like a local!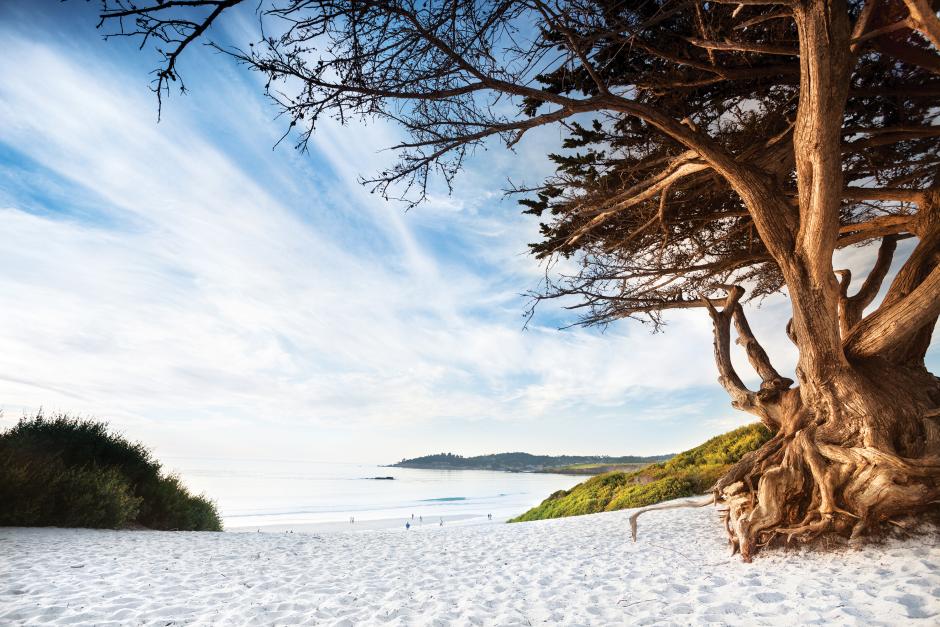 COVID-19 Update (6.15.21): Carmel-by-the-Sea welcomes visitors to our beautiful seaside village. In alignment with CDC recommendations, the State of California has lifted most of the previous COVID-related restrictions. Please see below for details. We ask all to please continue to visit responsibly by adhering to any remaining safety protocols and by properly disposing of all trash. Help us Love Carmel Like a Local!
Mask Guidance
Masks are not required for fully vaccinated individuals, except in certain specific situations, such as public transit, youth settings, and healthcare facilities, for instance. Additionally, masks are required for unvaccinated individuals in indoor public settings and businesses (examples: retail, restaurants, theaters, family entertainment centers, meetings, state and local government offices serving the public). Individual businesses may have additional safety protocols and maintain the right to enforce them. See this California Dept of Public Health memo for more info.
Lodging
Carmel's hotels and inns are open and welcoming responsible travelers. Please contact individual hotels for additional information and questions. Carmel's Innkeepers have implemented Clean & Safe Commitment protocols to ensure the highest level of safety for our visitors, employees and residents.
Restaurants
Currently, restaurants are open for both indoor and outdoor dining at full capacity. Takeout or delivery services are also available. Please plan ahead and make reservations if a restaurants recommends them, particularly during busy weekends.
Shopping/Art Galleries
Retail shops and art galleries are open at full capacity and with safety protocols in place.
Wineries/Breweries/Bars
Carmel's nearly 20 wine tasting rooms are open for outdoor and indoor wine tasting, as well as retail purchases. Please call ahead to each venue to inquire.
Carmel Beach
Carmel Beach is open to visitors to enjoy physical activity, recreation and relaxation. Visit here for more details and beach rules.
Recreation
Outdoor recreation including biking, kayaking, scuba diving, surfing and more are open with social distancing and sanitation procedures in place. Golf courses have reopened with modified operations to follow proper safety and health requirements.
Events
Many previously postponed events in Carmel and the surrounding areas are starting to populate our calendars again. Please visit here for event updates.

Monterey Regional Airport
Monterey Regional Airport is open with direct flight service from Los Angeles, Phoenix, San Diego, San Francisco, Las Vegas, Denver, Seattle, Portland, Dallas, Burbank, and Orange County. Visit here for more details.
Highway 1 Update
The beautiful Pacific Coast Highway (also known as Highway 1) is now back open after repairs from some winter storm damage. Please be sure to visit responsibly, keep eyes on the road, and leave no trace. Big Sur will thank you!