Shop local and shop Homecrafters'!
Holidays 2020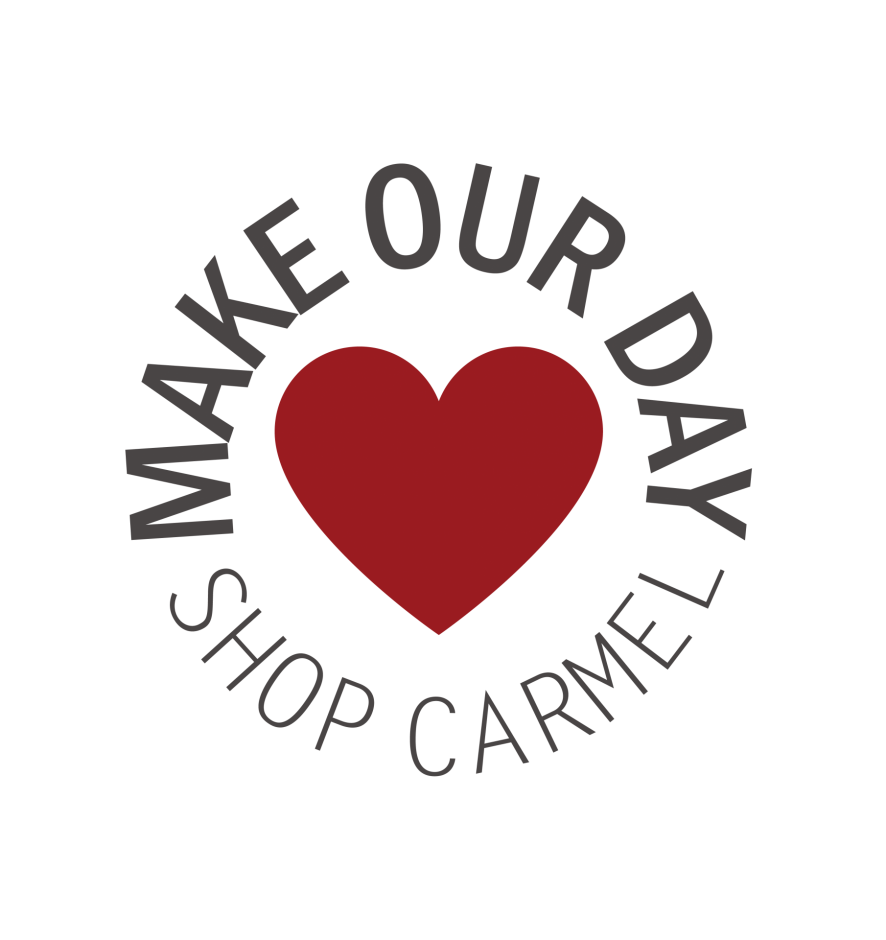 Shop local
While the holidays this year look vastly different than last year, it is still the season for giving. Looking for that perfect gift? Look no further than our own local businesses. Check out their online shops or visit in person. If you do visit in person be sure to adhere to all safety protocols.
And, don't forget that Saturday, November 28th is Small Business Saturday. Make our day and shop Carmel!
Homecrafters' Marketplace
We know many of you were disappointed about the cancellation of the Homecrafters' Marketplace and we have received numerous requests to contact favorite vendors. We have pulled together a smaller virtual Homecrafters' Marketplace.
Vendors are organized in alphabetical order by shop or maker name. Happy shopping!
A Touch of Glass​
Glass art, Dichroic glass jewelry, earrings, pendants, and bracelets.
Contact: Lilly Campos
Phone: 831-521-0899
Email: atg.lilly@gmail.com
Website: https://atouchofglassart.com/

Air Scarves: Silk Kimono Scarves
Handmade silk scarves/ purses, jackets and other items from vintage silk Japanese kimonos.
Contact: Ruth Williams
Email: airscarves@gmail.com​
Website: http://www.airscarves.com/​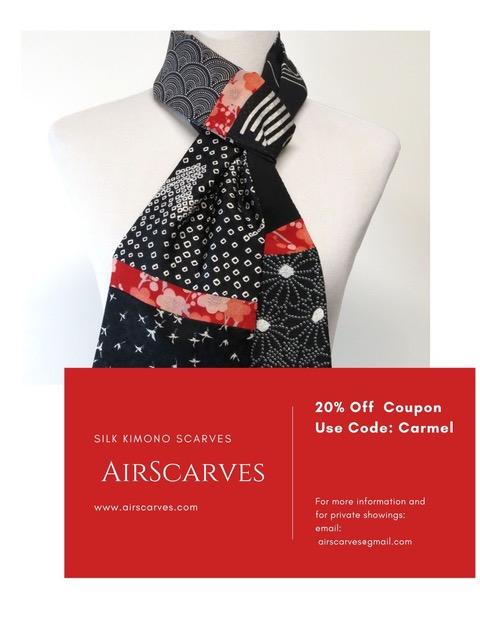 Art of Sunshine Jewelry
Handmade jewelry using hawaiian sunrise shells, seaglass and semi precious gemstones. Jewelry is made with 14k gold filled and sterling silver components.
Contact: Cailyn Hymer-Costa
Phone: 831-920-8536
Email: Artofsunshinehawaii@gmail.com​
Website: http://www.etsy.com/shop/artofsunshinejewelry​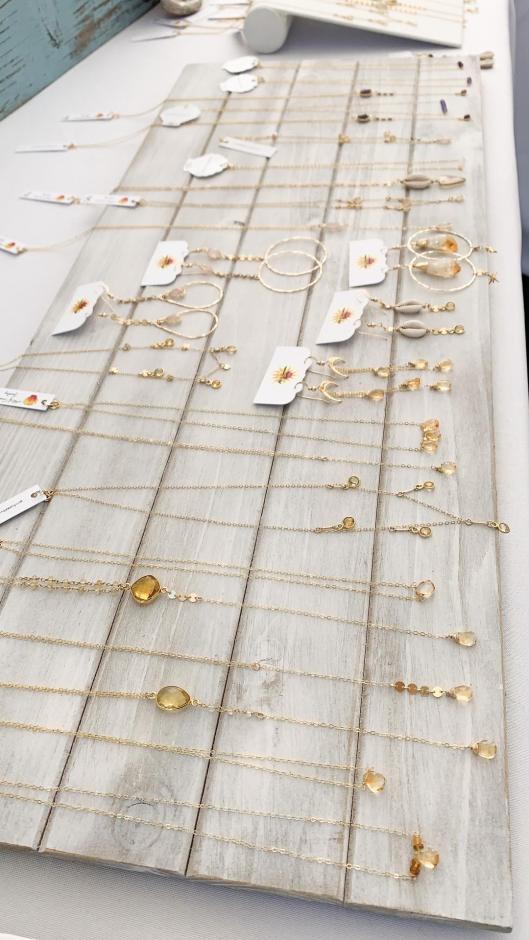 Baabushka
Baabushka offers cozy handmade wool-felt slippers and booties, offering leather soles for indoors, and rubber soles with arch support for outdoors; and one-of-a-kind merino wool knit accessories that are luxuriously soft, warm, and colorful.
Contact: Derek Vowles
Email: aga@baabushka.com​
Website: https://www.baabushka.com/​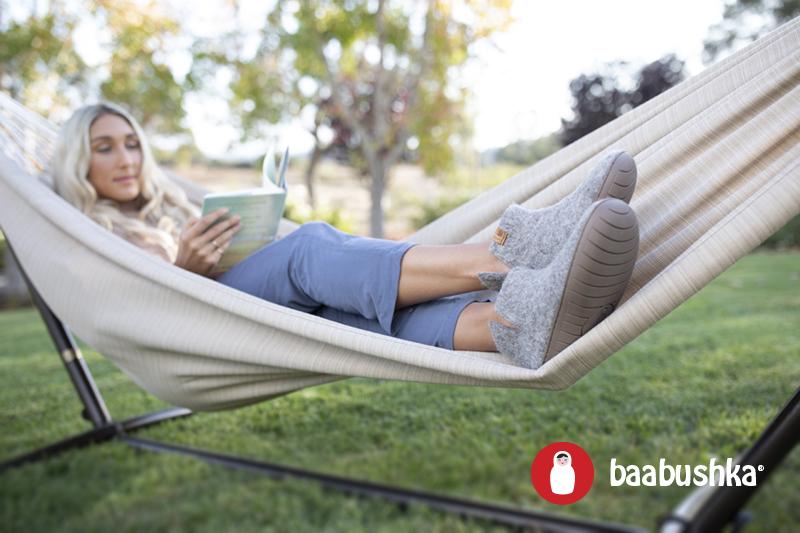 Bonny Doon Farm, America's Original Lavender Farm
Lavender Bunches, of course, Lavender, Verbena, Rose Geranium: Gardener's Salves, Lotions, Soaps, Spritzers and Bay Rhum products and more
Contact: Anita Elfving
Phone: 831-459-0967; cell 831-419-6603
Email: orders.bonnydoonfarm@gmail.com
Website: http://www.bonnydoonfarm.com/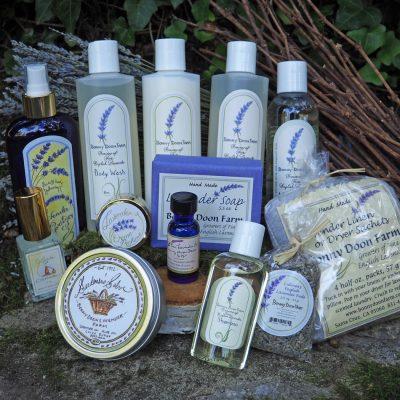 Crescent Hill Nursery
Protea wreaths are an exotic and intriguing accent for both the Thanksgiving and Christmas holiday seasons. On top of giving wonderful color for the first 3-4 weeks, the wreaths dry beautifully, and can thus be enjoyed for many years. We have some at our home that are 4-5 years old, and still receive the compliments of visitors!! As always, all of our wreaths are backed with a thin layer of redwood/cypress, which allows rings to be soaked (re-moisturized) in a shallow pan/tub/puddle of water to extend both their "green" and scented cycle. Alternatively, a heavy misting of this backing layer will have the same effect. All wreaths are set on 14″ rings, and finished size is between 18-24″ depending on the material used. Email Crescent Hill Nursery for a digital flyer.
Contact: Nathan Krupa
Phone: 831-246-1128
Email: nathan@crescenthillnursery.comnathan@crescenthillnursery.com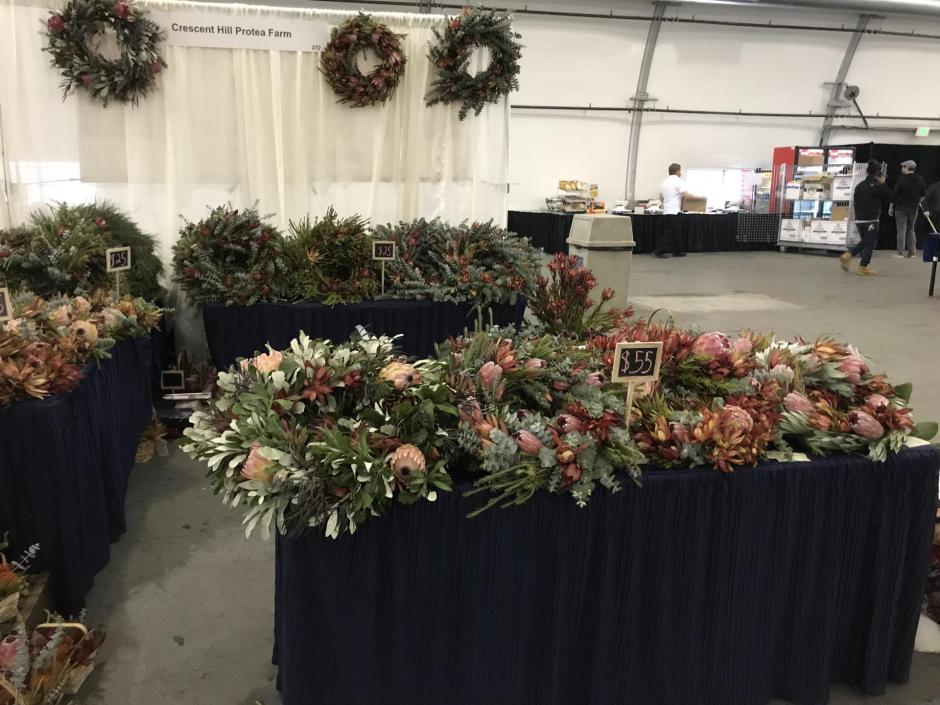 Darcy Russak
Fused Glass Jellyfish Windchimes
Contact: Darcy Russak
Phone: 831-915-9467
Email: Darcyrussakart@comcast.net
Website: http://www.etsy.com/shop/darcyrussakart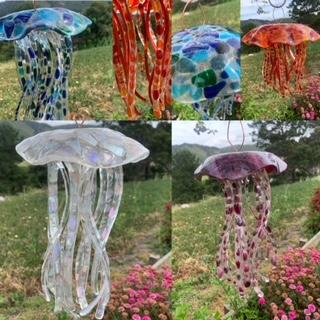 Elevate Adornment
Ethically sourced + mindfully made, beautiful baubles to remind you of your magic. IG + FB: @elevate.adornment
Contact: Dawn Hoppe
Email: elevate.dawn@gmail.com
Website: https://elevateadornment.com/

Emily Kathleen Photography
Fine art landscape and wildlife photography. I sell my work as both originals and prints. I have images available as on metal prints, canvas, matted prints and note cards. All of my work I do myself and I love what I do!
Contact: Emily Adams
Phone: 559-593-1194
Email: emilykathleenphoto@gmail.com https://www.instagram.com/emilykathleen_photography/ https://www.facebook.com/emilykathleenphotography/
Website: https://www.emilykathleenphoto.com/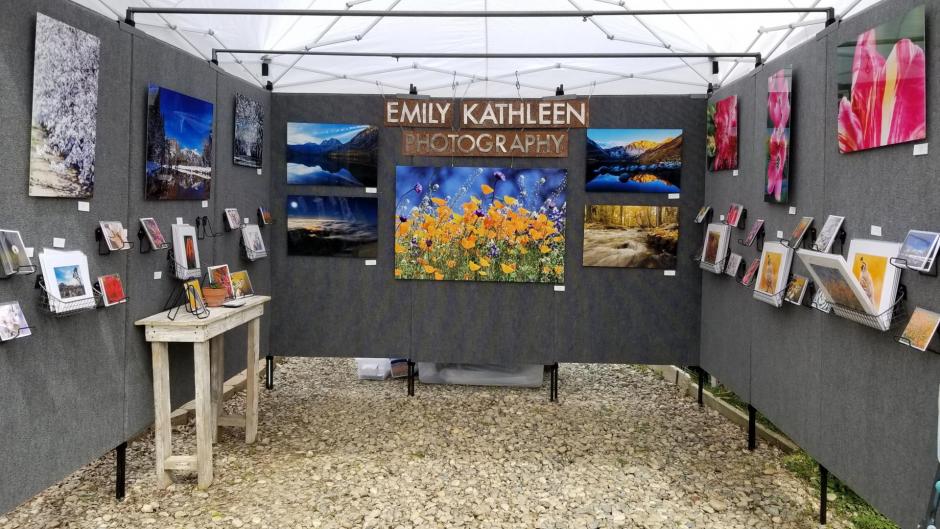 FirePoppy Jewelry
Hand-beadwoven jewelry – One bead at a time – Bracelets and earrings
Contact: Pamela Forman
Email: FirePoppyJewelry@Gmail.com
Website: https://www.facebook.com/FirePoppyJewelry/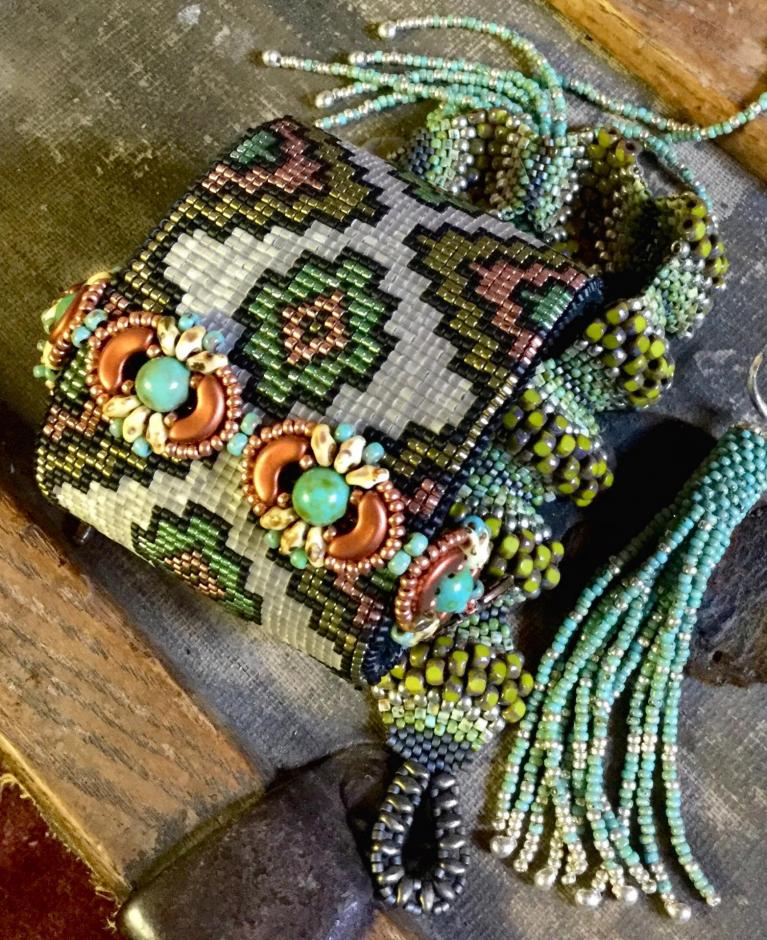 Foothill Metal Art
Rusty recycled metal and a hand held plasma cutter to create rustic, distinctively different metal art. I also take custom orders designed just for you! https://www.facebook.com/FoothillMetalArt https://www.instagram.com/foothillmetalart/
Contact: Joan Adams
Phone: 559-960-2621
Email: Foothillmetalart@gmail.com
Website: https://www.foothillmetalart.com/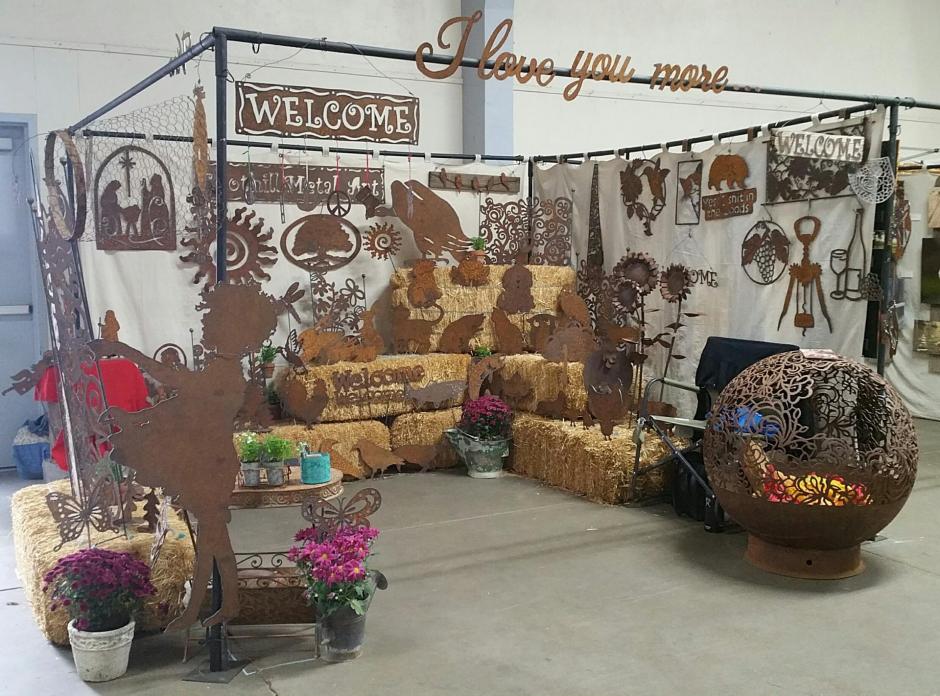 Gourds By Diane
I am a local artist and I paint on gourds, maybe Santa's or Snowmen and then I decorate each one special to make them unique and beautiful. For years I have shown my gourds at local arts and craft shows, including Homecrafters' Marketplace. I can be found this year with my sweet gourd family at my shop on Etsy.
Contact: Diane Kemp
Phone: 831-754-8801
Email: gourdsnmore@aol.com​
Website: https://gourdsbydiane.etsy.com/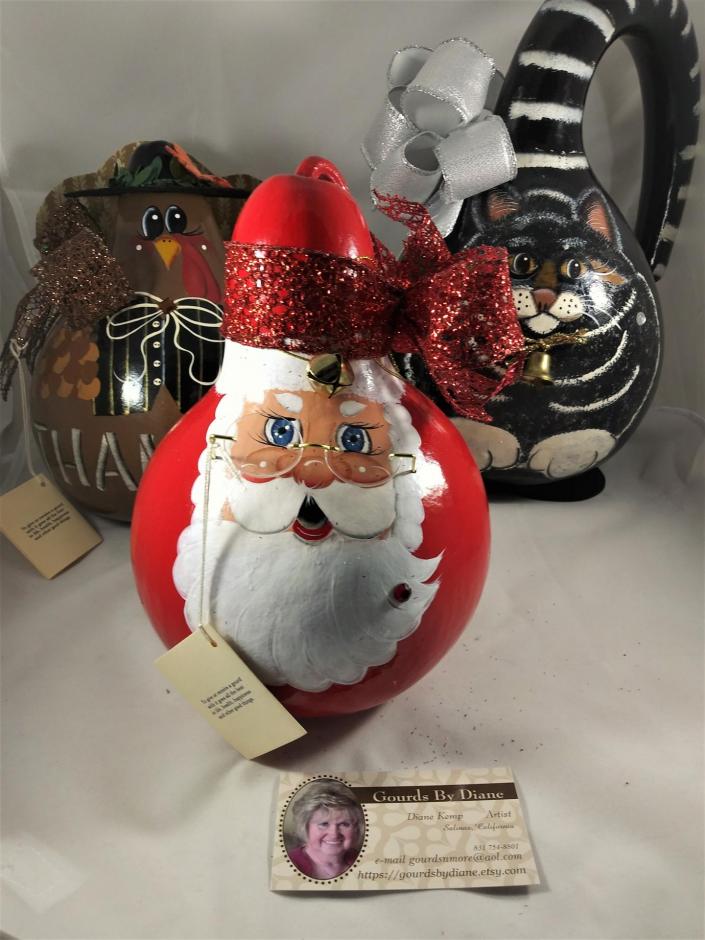 HandCraftedByJerry
Darleen and I make all of our wood products in our garage in Watsonville. Every item we make is made of hard wood we purchase from two local companies in Santa Cruz County. Some of the items we make includes many different sizes and kinds of cutting boards, cheese cutters, serving trays, lazy susans, utensil holders,fruit bowls, and more usable kitchen pieces.
Contact: Jerry Miller
Phone: 831 722-4347
Email: handcrafedbyjerry@gmail.com
Website: https://www.facebook.com/pg/HandCraftedByJerry/about/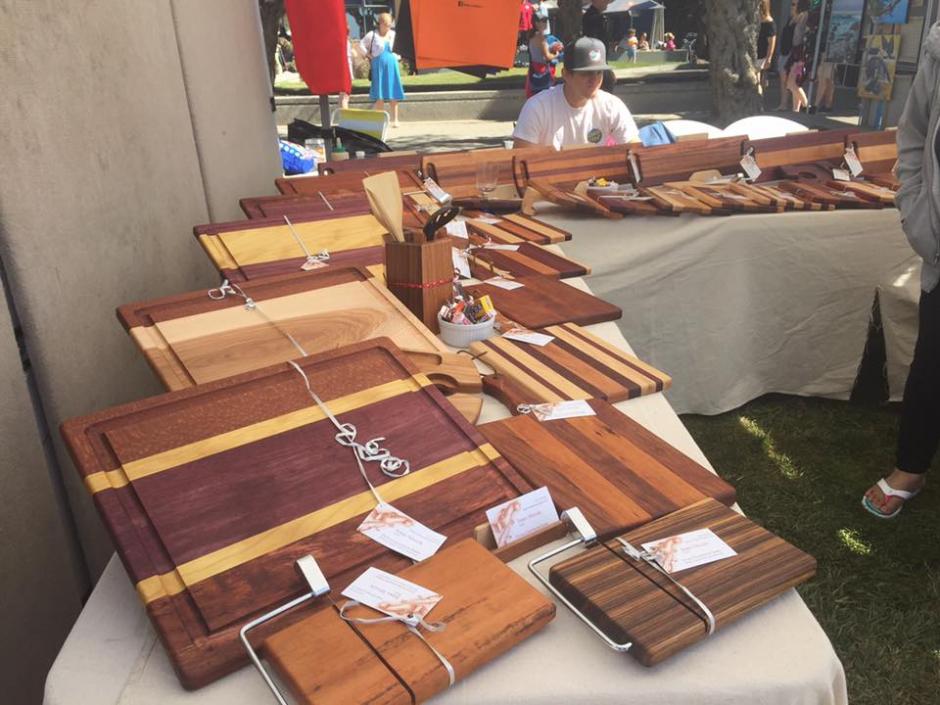 Jade and Jewelry by Sandra
Gemstone jewelry and jade jewelry
Contact: Sandra Mendoza
Phone: 831-435-0912
Email: Jadeandjewelrysandra@gmail.com
Website: http://jadeandjewelry.com/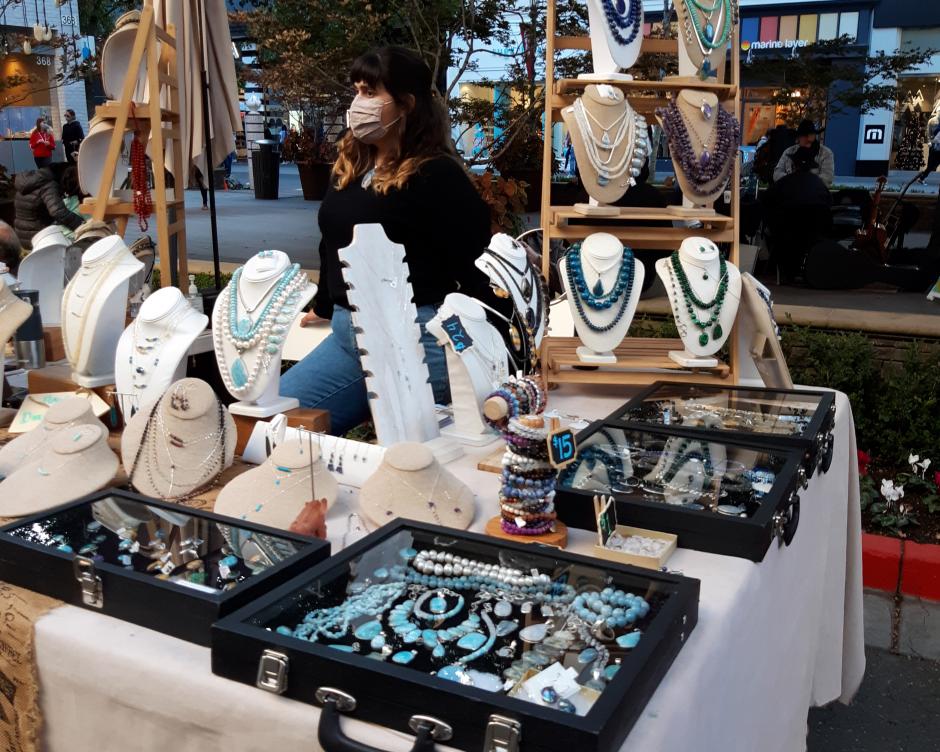 Jeffrey's Best
We sell spiced pecans, spiced almonds, spiced cashews, spiced walnuts and homemade granola. They are all Christmas gift wrapped and ready to be given as gifts
Contact: Elizabeth Morales
Phone: 831-899-0992
Email: spicedpecans@jeffreysgrillandcatering.com
Website: http://www.jeffreysgrillandcatering.com/buy-spiced-nuts–granola.html https://www.etsy.com/shop/JeffreysBest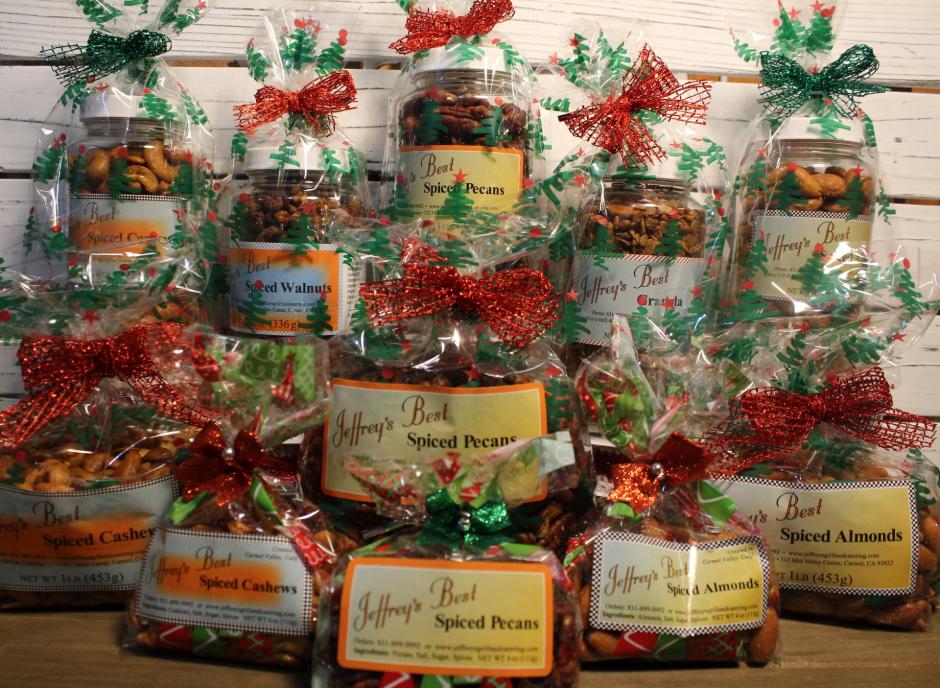 Jester Swink designs by Rae Rodriguez
As a maker, I love the process of creating through the additive and subtractive process. While I enjoy many crafts, most of my creations are jewelry and home décor accessories. Jester Swink designs balance the juxtaposition of metals, woods, fibers, semi-precious stones, photography and more.
Contact: Rae Rodriguez
Phone: 415-298-4200
Email: rae@jesterswink.com
Website: http://www.jesterswink.com/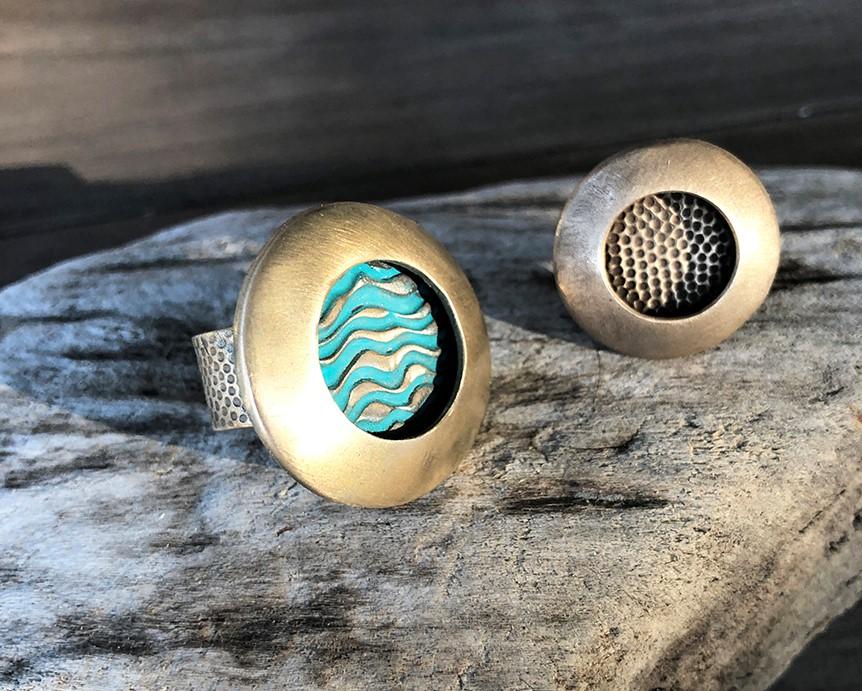 Kathy Johnson
Hand painted acrylic stone animals
Contact: Kathy Johnson
Phone: 831-905-3558
Email: petrapaint@yahoo.com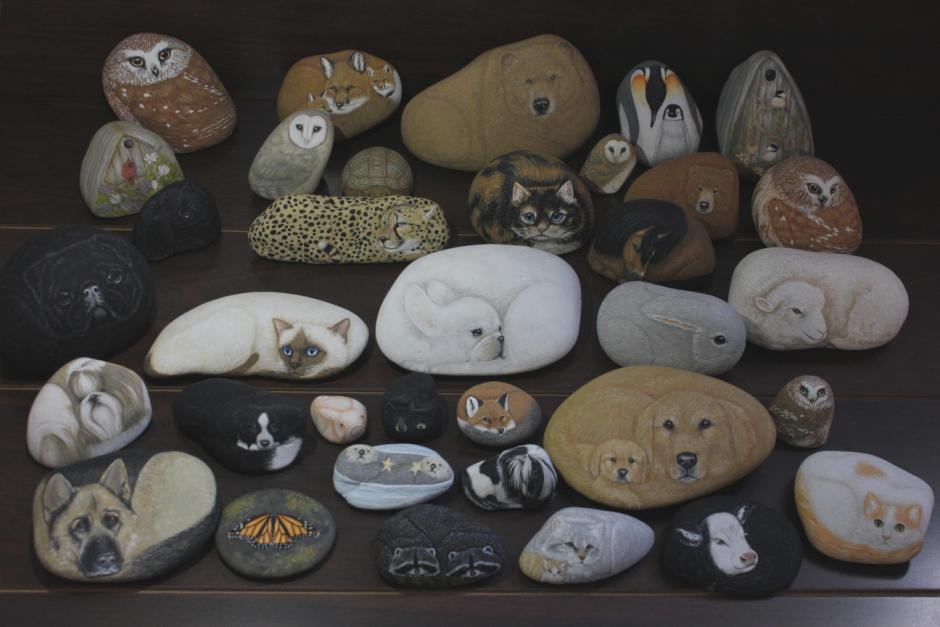 Leaf & Designs
Leaf and Designs creates crochet scarves, sweaters and the very classic kitchen crochet top towel. There's a new addition of live succulents!
Contact: Socorro Gil
Phone: 831-596-4231
Email: beautifulcrochet@yahoo.com
Website: http://leafanddesigns.etsy.com/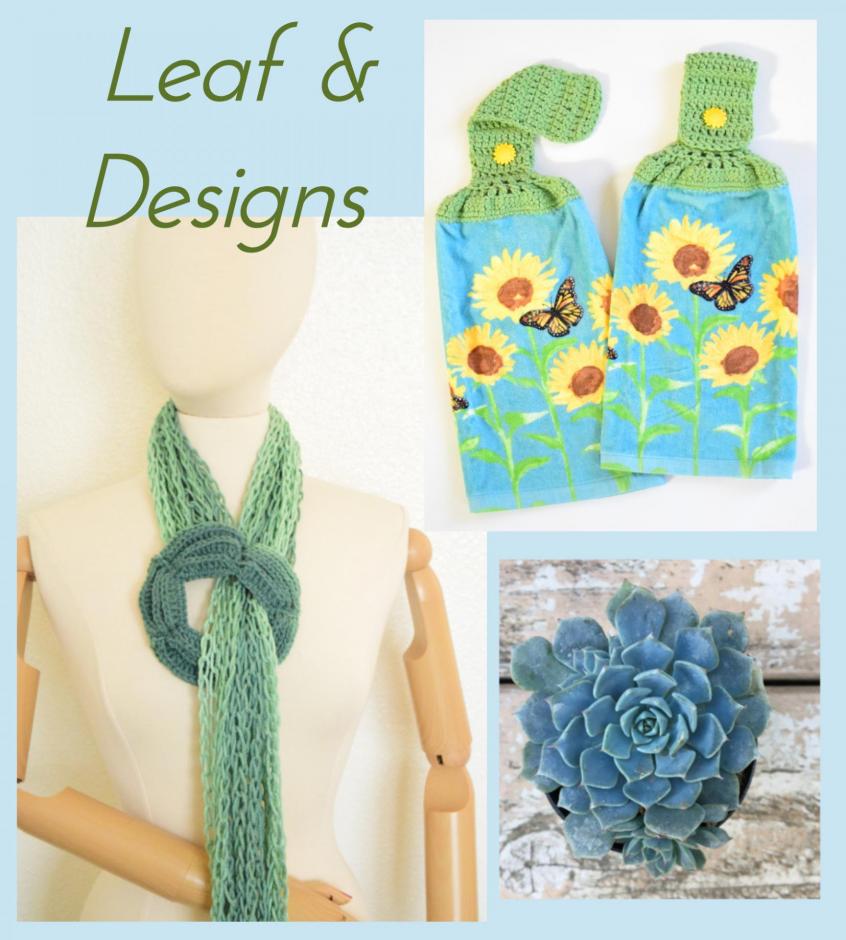 Lion Springs Lavender Farm
We specialize in culinary organic lavender, and we make delicious Carmel Caramels from the lavender honey from the bees at our organic lavender farm in Carmel Valley. We sell Carmel Caramels, Carmel Caramel Sauce, Lavender Honey, Lavender Spa Spray, Lavender Rosemary Salt Rub, and Lavender Vinegar.
Contact: Daphne Nixon
Phone: 253-432-0459
Email: LionSpringsLavender@gmail.com
Website: https://lionspringslavender.com/ https://carmelcaramels.com/

Lynn Carr
Pine needle baskets, felt sea otters, sea otter in shell
Contact: Lynn Carr Phone: 831-646-0105
Email: lynncrafts@att.net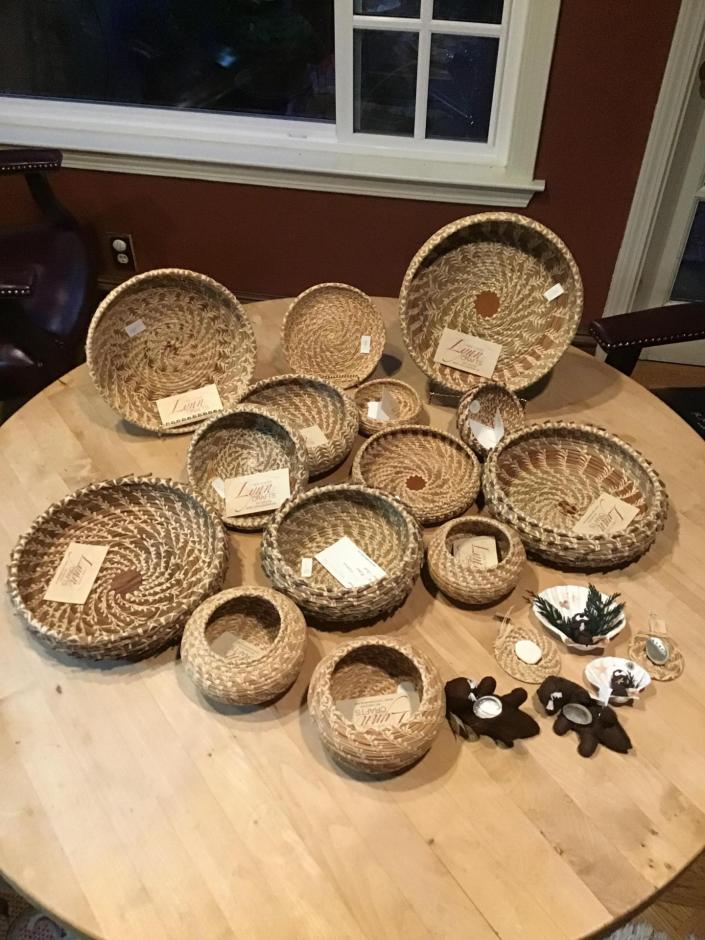 Lynn Guenther
Hand-fabricated jewelry in sterling silver, copper and 14 karat gold embellished with semi- and precious stones
Contact: Lynn Guenther
Phone: 831-247-4362
Email: lynn@heartandsoulgallery.com
Website: http://www.heartandsoulgallery.com/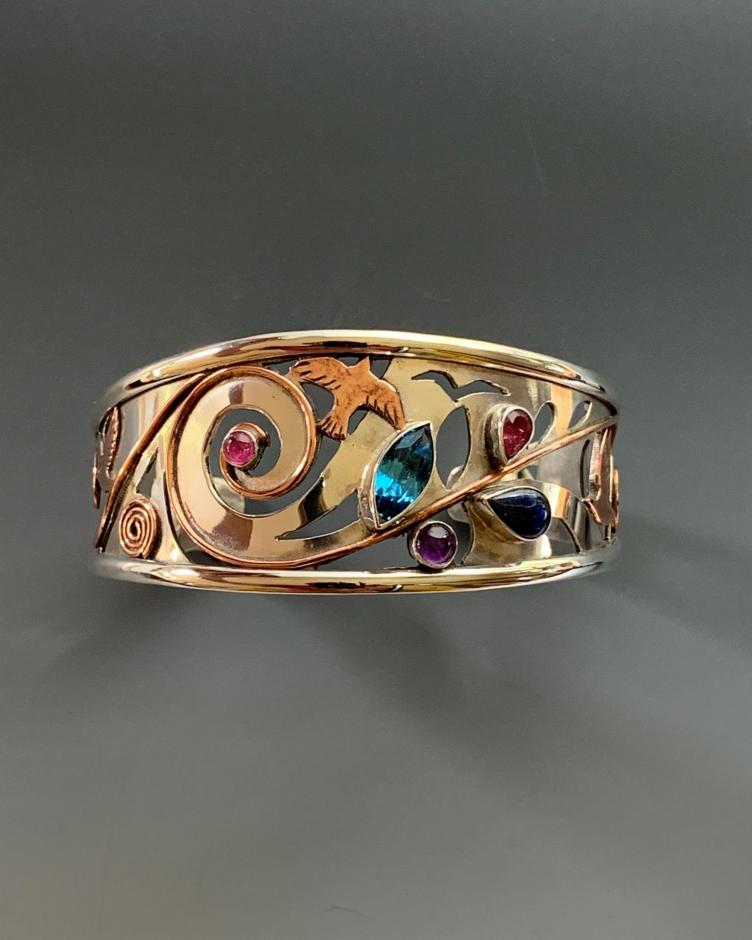 Mark S. Bollwinkel
Ceramics; handmade functional ware and one-of-a-kind art
Contact: Mark S. Bollwinkel
Email: markbollwinkel@gmail.com
Website: http://pastorpotter.com/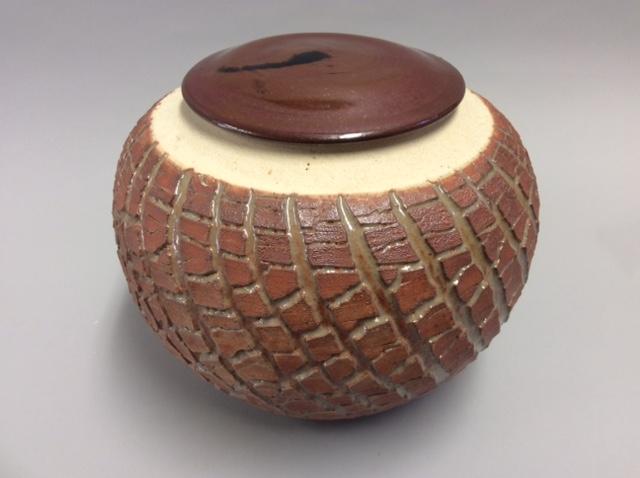 Masaoka Glass Design
Custom designed stained glass windows
Contact: Alan Masaoka
Phone: 831-659-4953
Email: Masaokaglassdesign@gmail.com
Website: http://www.masaokaglassdesign.com/

Monarch Art Studio
Monarch Art Studio has a large selection for ready to paint ceramics, also available ceramics, jewelry, and local art gifts. Call for more information, and schedule your appointment.
Contact: Mariko Lofink
Phone: (831) 372-0124
Website: http://monarchartstudio.org/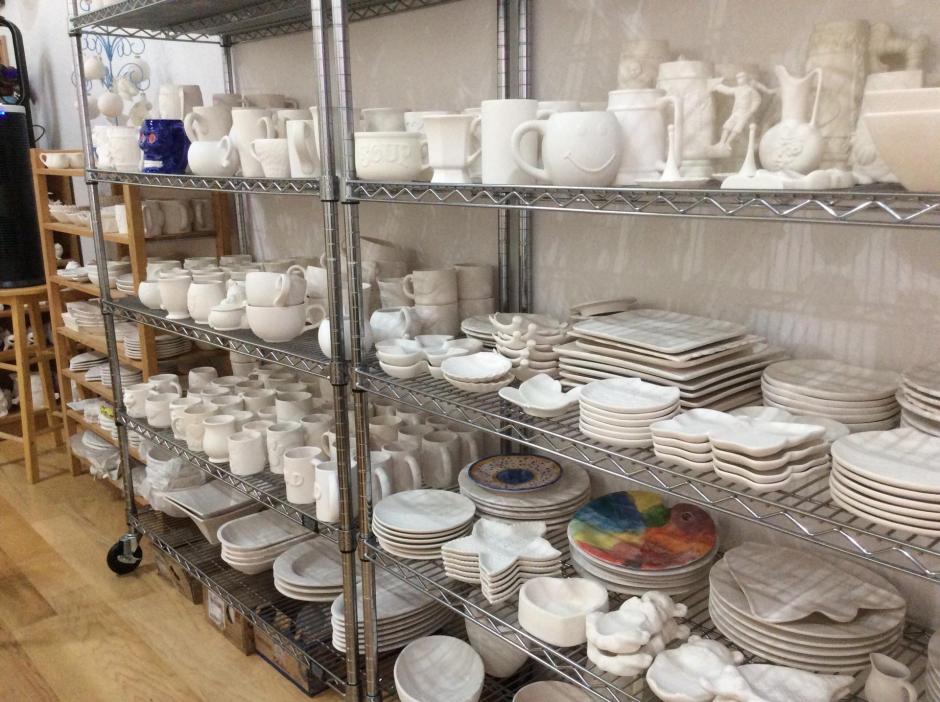 Monterey Bay Seaglass
Artisan crafted sea glass jewelry and art
Contact: Nancy Allen
Phone: 510-304-6691
Email: ncallen@comcast.net
Website: http://www.montereybayseaglas.com/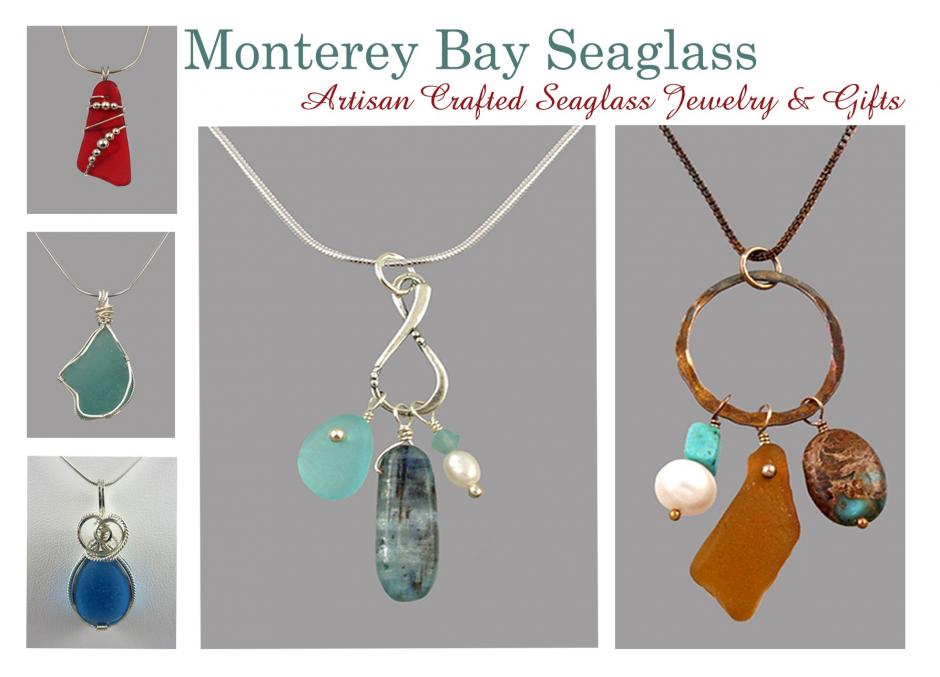 Ocean View Design
Hand Blown Glass Air Plant Holders w/ Air Plant…also Canvas Art. Also sell the Air Plants.
Contact: Linda Stillman
Phone: 831-402-6289
Email: stillinda@me.com
Website: http://www.oceanviewdesign.webs.com/ http://www.oceanviewartdesignz.etsy.com/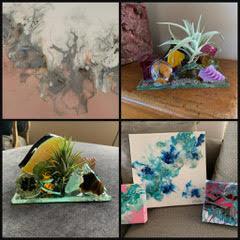 Oh the Roxsanity
Jewelry, Candles, Soap, Scarves, Notebooks, Gift Items
Contact: Roxanne Gibson
Phone: 831-595-8051
Email: Bear_Gibson@hotmail.com
Website: http://ohtheroxsanity.com/

Pottery by Bonnie Hotz
Microwave, oven & dishwasher safe, everyday functional pottery
Contact: Bonnie Hotz
Phone: 831-229-7425
Email: bonniehotzpotz@gmail.com
Website: http://www.etsy.com/shop/PotterybyBonnieHotz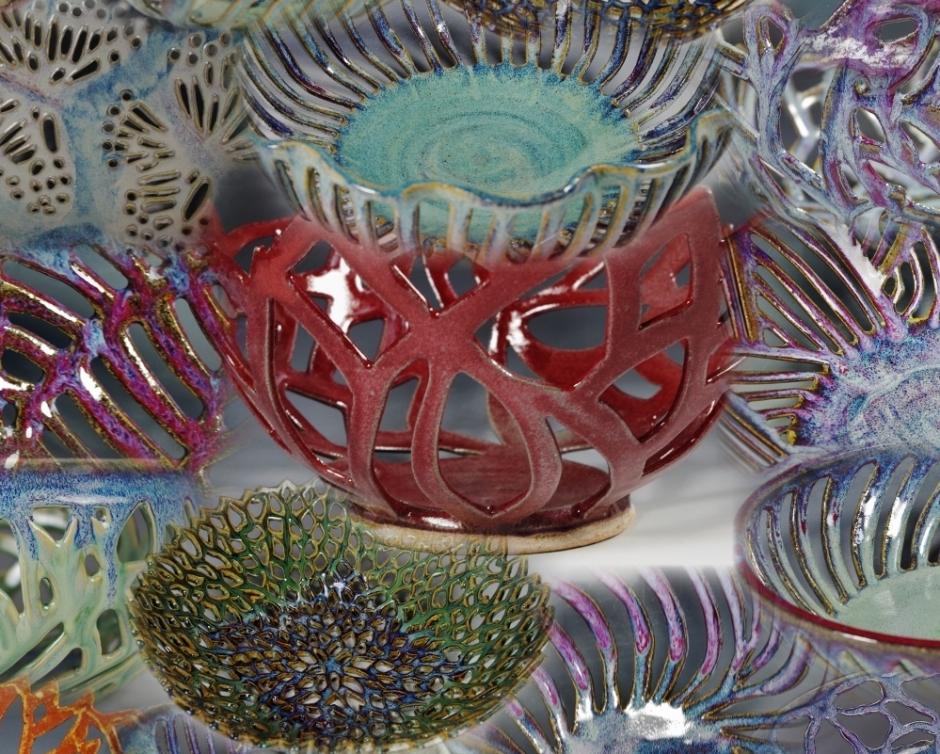 Ross Spangler Ceramics
Skilled high-fire hand thrown functional pottery. Including: serving bowls of different sizes and mugs. Dishwasher & microwave safe. Shipping nation wide.
Contact: Ross Spangler
Phone: 510-926-1121
Email: rossspangler@gmail.com
Website: http://www.rossspangler.com/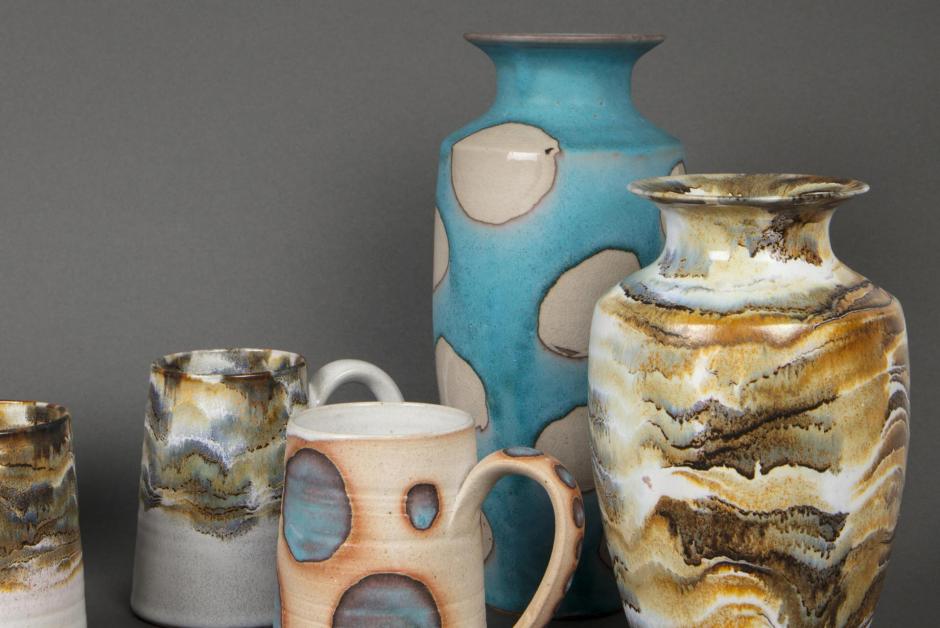 Sassy Succulent Designs
Sassy Succulent Designs specializes in creating whimsical and unique succulent arrangements that are almost always, one of a kind. We love mermaids, sea shells and birdies and strive to incorporate vintage, repurposed and recycled materials in our designs. Water wise and drought tolerant, succulents thrive on neglect!
Contact: Chris Johnsen
Phone: 786-280-9282
Email: As most of my items do not ship well. I invite customers to call (786) 280-9282 for an appointment to visit my Salinas nursery or to receive text messages of currently available items.
Website: Sassy Succulent Designs on FaceBook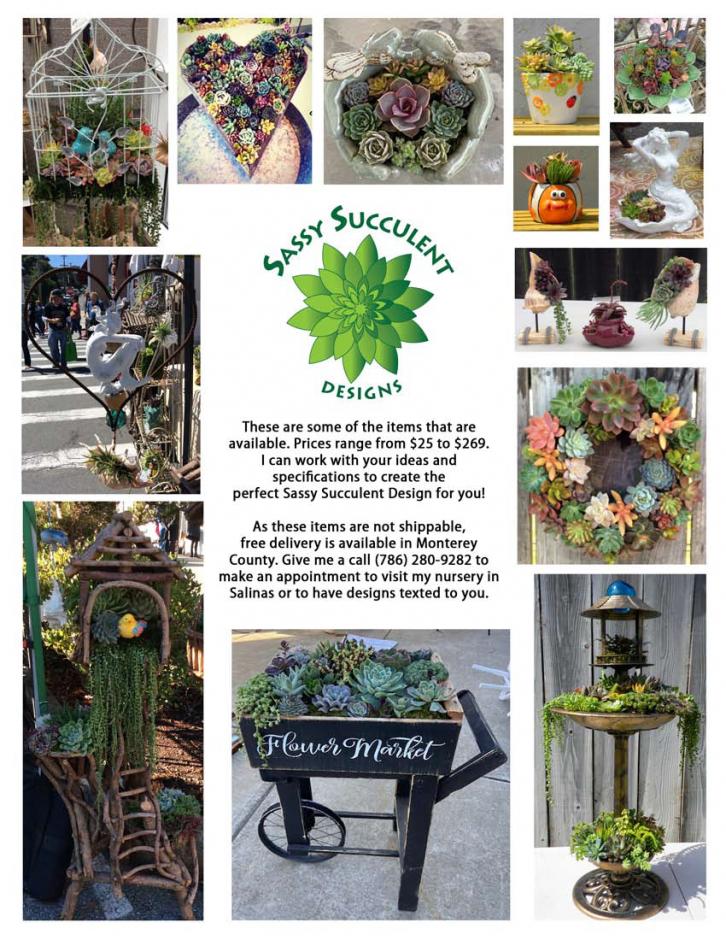 The Crafty Fox
Glass – Fused glass plates/bowls/wall and window pieces, Lampwork (torch-work) glass bead jewelry and ornaments, glass on metal jewelry and wall plaques.
Contact: Heather Richman
Phone: 831-475-1339
Email: heathr@crafty-fox.com
Website: https://www.etsy.com/shop/CraftyFoxArtGlass

Tomaselli Design
Jennifer's eye for exquisite design result in one of a kind jewelry. She begins with using the world's highest quality precious and semi-precious stones and pearls and uses 18k gold to create dazzling necklaces, earrings and other jewelry items. Jennifer has many celebrity clients whom have been buying from her for over a decade. Her Instagram is @tomasellidesign.
Contact: Jennifer Eileen Tomaselli
Phone: 925-998-3826
Email: jetom65@outlook.com
Website: http://www.tomasellidesign.com/ Instagram: TomaselliDesign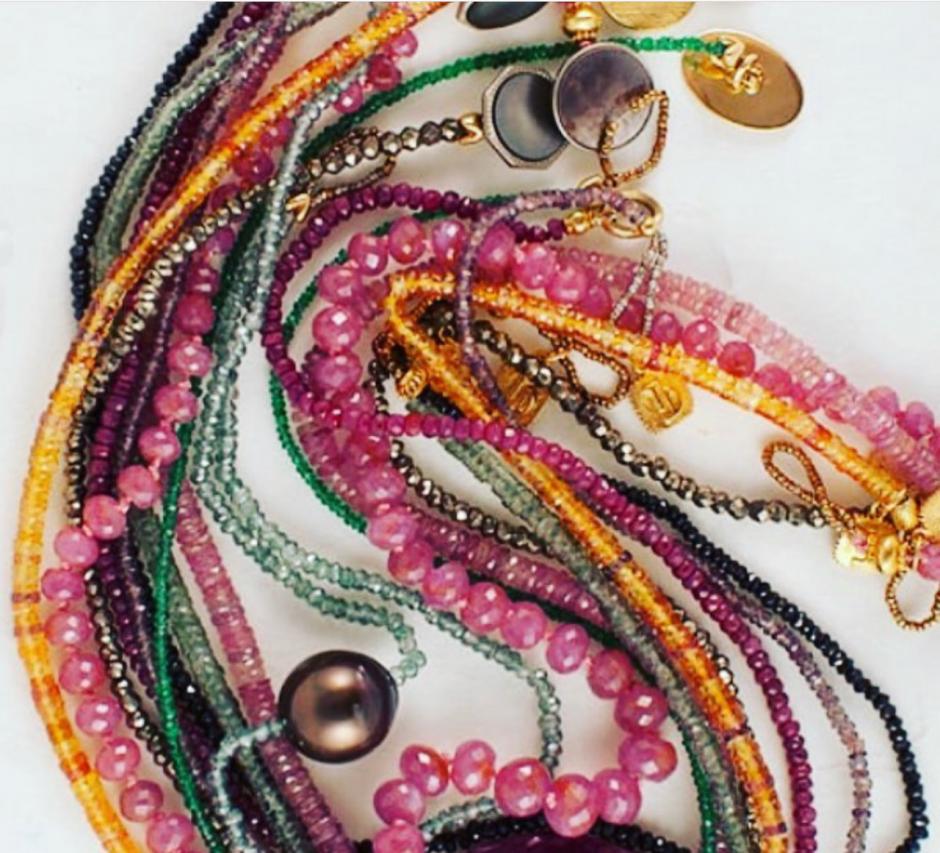 Wild Ridge Organics, Inc.
Protea Wreaths, Fresh flowers. We offer discounted pricing for locals who pick up.
Contact: Michelle Noble McCain
Email: wildridgeprotea@gmail.com​
Website: http://www.wildridgeorganics.com/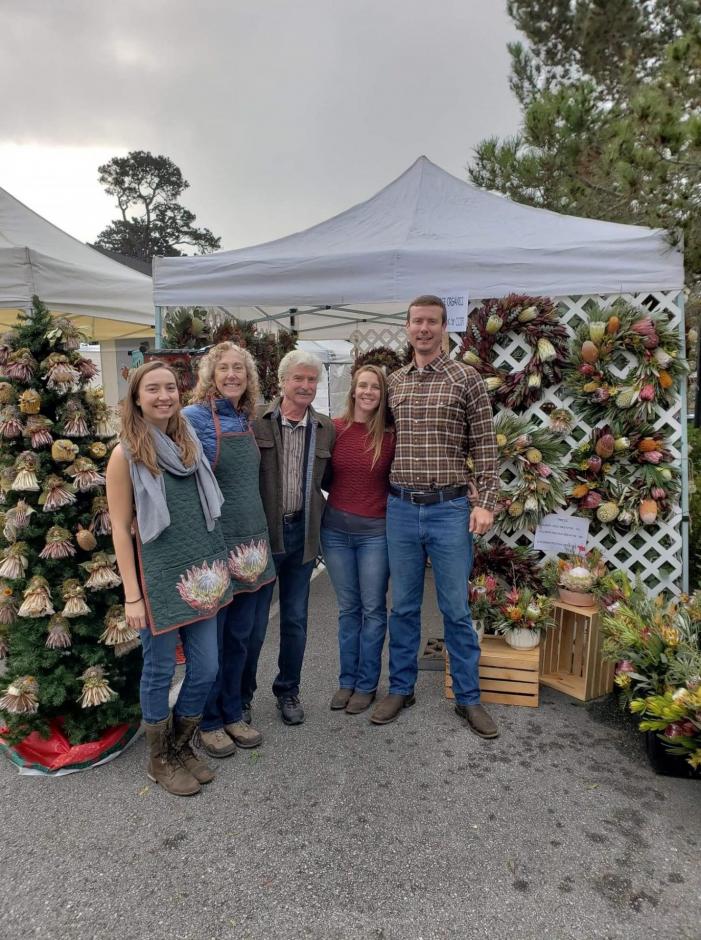 Wild Thyme Botanicals
Handmade soap, bath bombs, natural skincare and Pressed Flower on Glass lotion dispensers, candles, and other bottles.
Contact: Andrea Smith
Email: info@naturalsoaps.net
Website: https://www.etsy.com/shop/WildThymeBotanicals http://www.naturalsoaps.net/