Sandcastle Contest 2023 Winners
Check out the 2023 Sandcastle Contest winners! The theme this year was Time Travel into the Future and we had some very creative entries.
Rules and Regulations
This event is always free and open to the public. Registration (free) is the day of the contest on the beach – just find our info booth.
First and foremost: HAVE FUN!
Always use stairways going to and from the beach. Walking on slopes and beach bluffs is prohibited.
Build sand castles within the designated contest boundaries.
The contest is open to all ages.
Skill level is not important – judging takes place in many categories.
Following the theme is not required, but remember that you will be limiting yourself in the number of categories in which you may be judged.
Artistic expression is encouraged – just keep it family friendly.
No power tools may be used.
Sand castles and/or sculptures must be made of natural materials found at the beach. No paints or artificial colorings may be used.
Commercial or political advertising is not appropriate.
A project may be disqualified at the judges' discretion.
Dogs are best left at home, but if you must bring them keep them on a short leash. One stray dog can ruin a day's hard work in a few minutes.
Please respect the beach and your fellow beach goers by cleaning up after yourself.
Bribery of Sand Castle Officials is condoned and encouraged. Bribes should be kept in good taste (or at least taste good). Monetary bribes cannot be accepted.
The judges' decisions are arbitrary and final :)
2023 Winners
Golden Shovel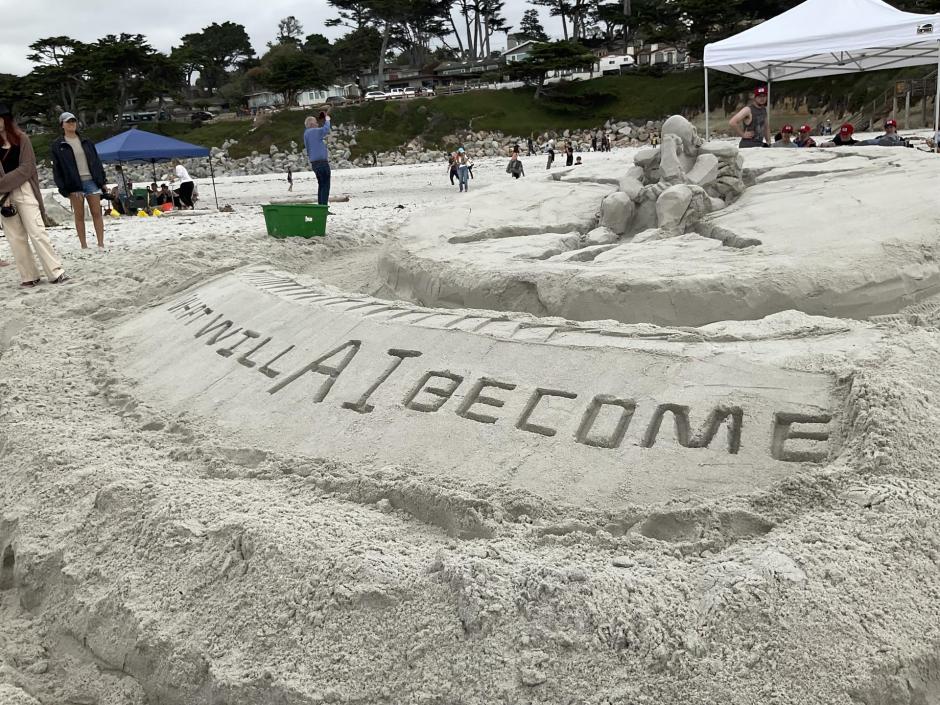 Sour Grapes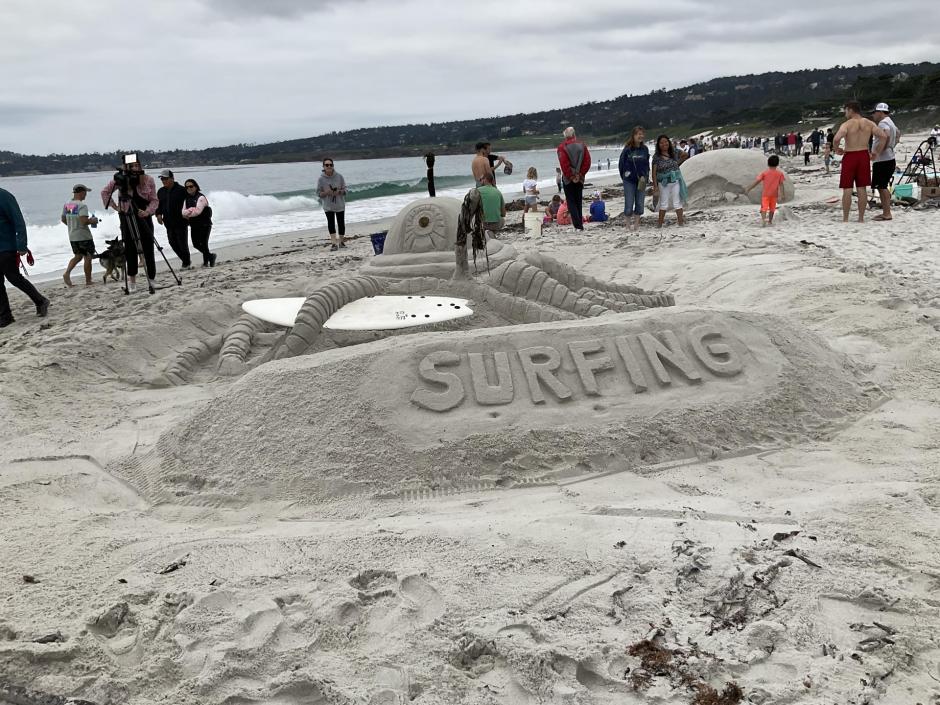 Best Bribe
Best Theme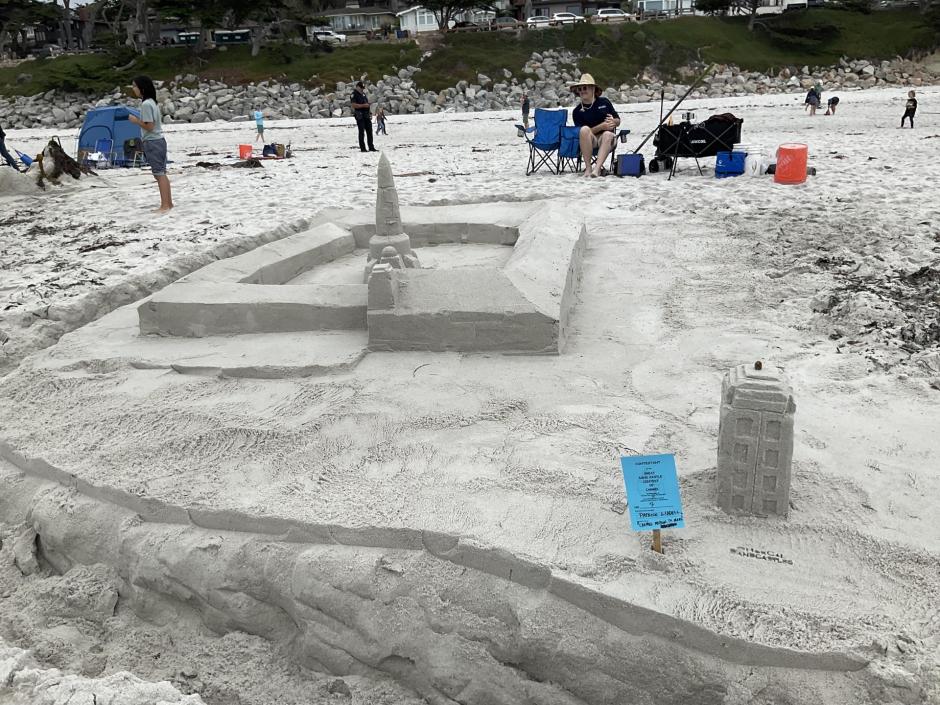 Best Traditional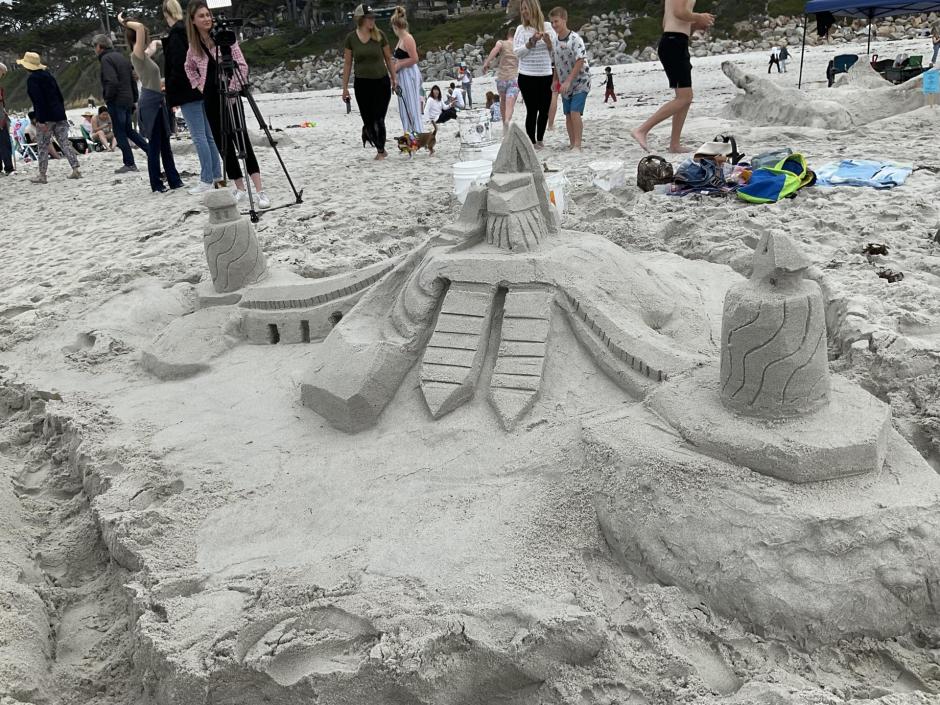 Best Kids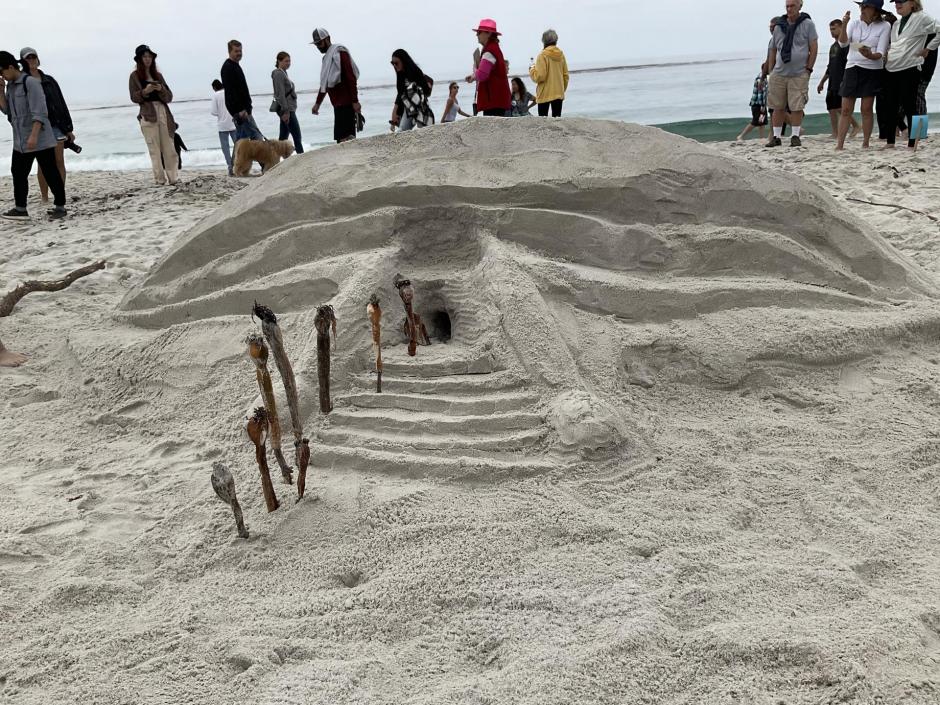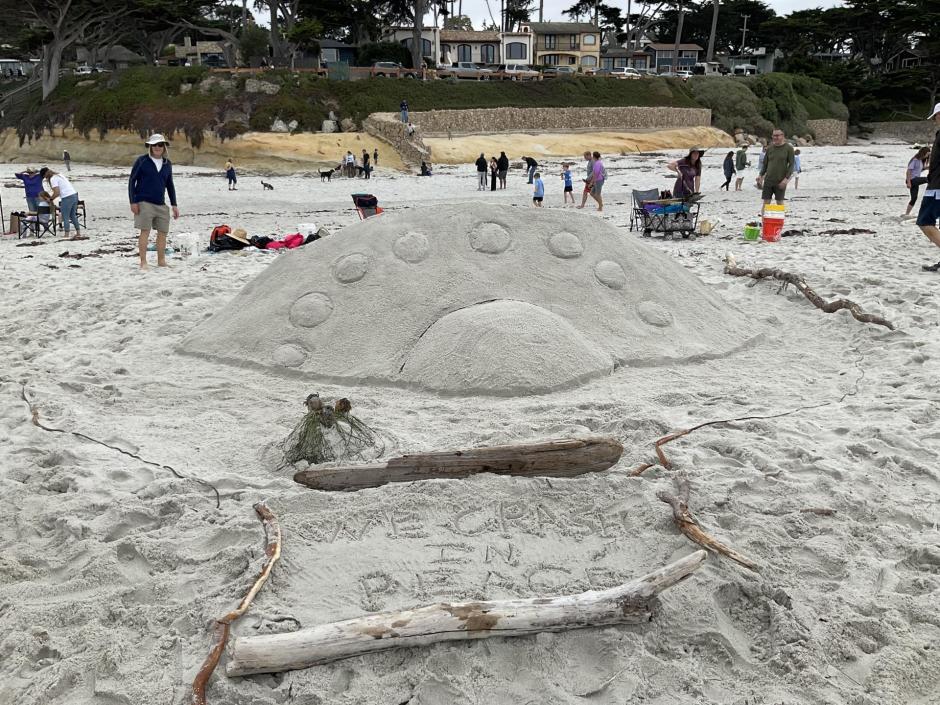 Want more Sandcastle contest check out the old movies of the Sandcastle contest from the 1971 that the Library digitized. (There was a monkey on Carmel Beach!)
Questions? Email communityactivities@ci.carmel.ca.us or call (831) 620-2020