Forest Theater Fire Policy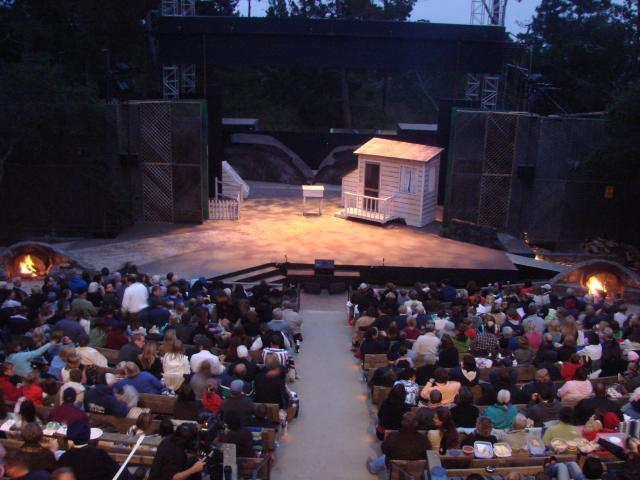 Based on concerns about fire risks and mitigation in the state of California, Carmel Fire Department has received many inquiries with regard to the fire pits in the Forest Theater.
With safety as the primary focus, the fire department is in the process of designing a policy to suspend the use of the fire pits in the Forest Theater during times of extreme fire danger, or whenever we are under a "red flag warning", like during extremely hot and dry weather conditions and when there are excessive winds.
On red flag days, or at the discretion of the fire chief based on safety, the Forest Theater will be notified not to light the fire pits.
At all times when the fire pits are in use the fire screens shall be securely in place and a designated member of the theater staff shall monitor the safe operation of the pits.
The fire department is keenly aware of the tradition the fire pits have and how they add to the enjoyment of the Forest Theater experience. It is the fire department's intent to minimize the inconvenience of not having the pits lit and to enforce the policy only when safety concerns take precedence.
If you have questions or concerns, you may call Carmel Fire Department (620-2030) or the fire department within the jurisdiction you live in.