Beach Rules (Updated June 2019)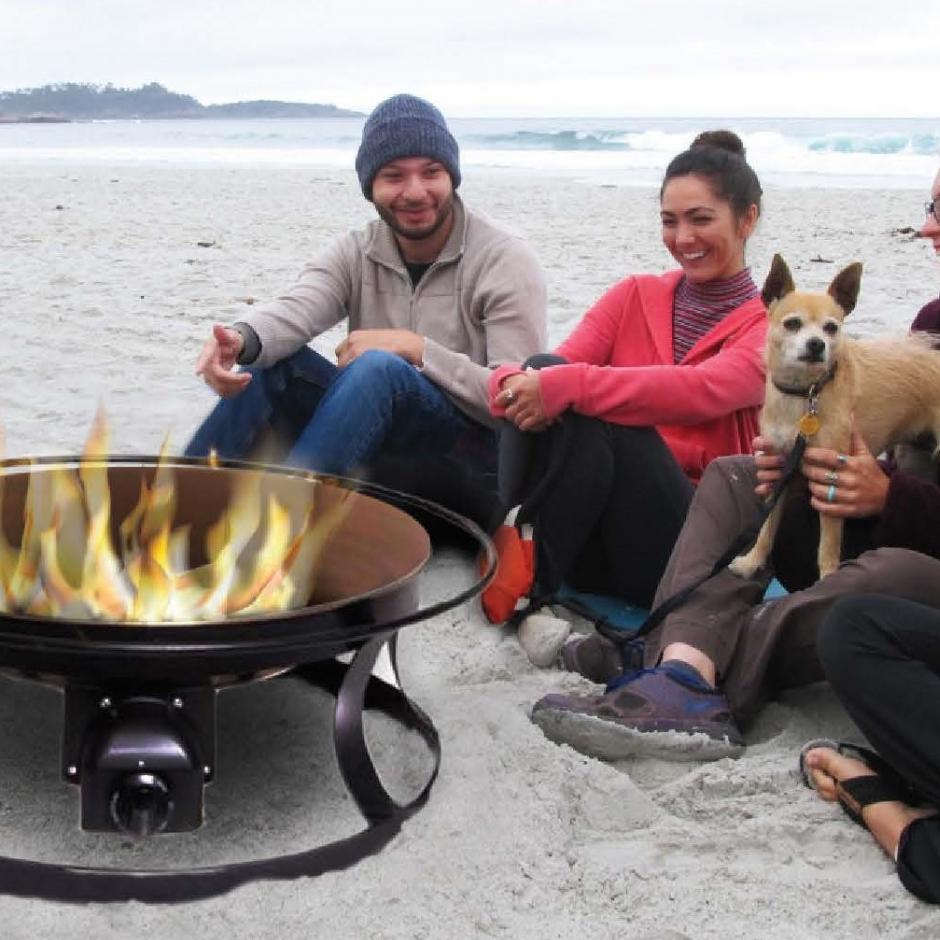 The City of Carmel-by-the-Sea has established beach fire rules to help improve the experience of all beach users and protect the environment. For the enjoyment of all, the City asks that you follow these rules:
No fuel based lanterns such as Tiki torches.
No temporary structures such as tents, canopies or similar enclosures.
No smoking on the beach or scenic pathway.
No littering. Use trash carts at top of the staircases along the pathway or the Del Mar parking lot
No alcohol on the scenic pathway. Consumption of alcohol is allowed on the beach.
No accessing the beach via the protected beach bluffs. Use stairways and designated pathways.
Dogs must be on a leash or under voice command control on the beach and must be on a leash on the scenic pathway.
BEACH FIRES ARE PERMITTED ACCORDING TO THE RULES BELOW. FOR UPDATES CALL (831) 620-2070.
Beach Fire Instructions:
Beach fires, in City-supplied wood burning fires pits or self-supplied propane fire devices, are allowed 4:00 p.m. – 10:00 p.m. daily and must be south of 10th Avenue in the Beach Fire Zone.
Wood-fueled fires are allowed only in City-supplied fire pits, which are installed south of 10th Avenue. Burn clean dry wood to minimize smoke. Do not burn trash. Use a small amount of water to cool the fire after use. Do not put sand into fire pits.
City-supplied wood burning fire pits are available on a first-come-first-served basis. NO reservations are required for the use of the City-supplied wood burning fire pits.
Self-supplied propane fire devices must be 25 feet from the base of the bluff or dunes year-round.
Propane grills are allowed south of 10th Avenue, no charcoal.
Call the Carmel Police Department (831) 624-6403 with any additional questions you may have regarding fires on Carmel Beach.