Are you a local non-profit that provides services that benefit the community? You may qualify to apply for City Council grant!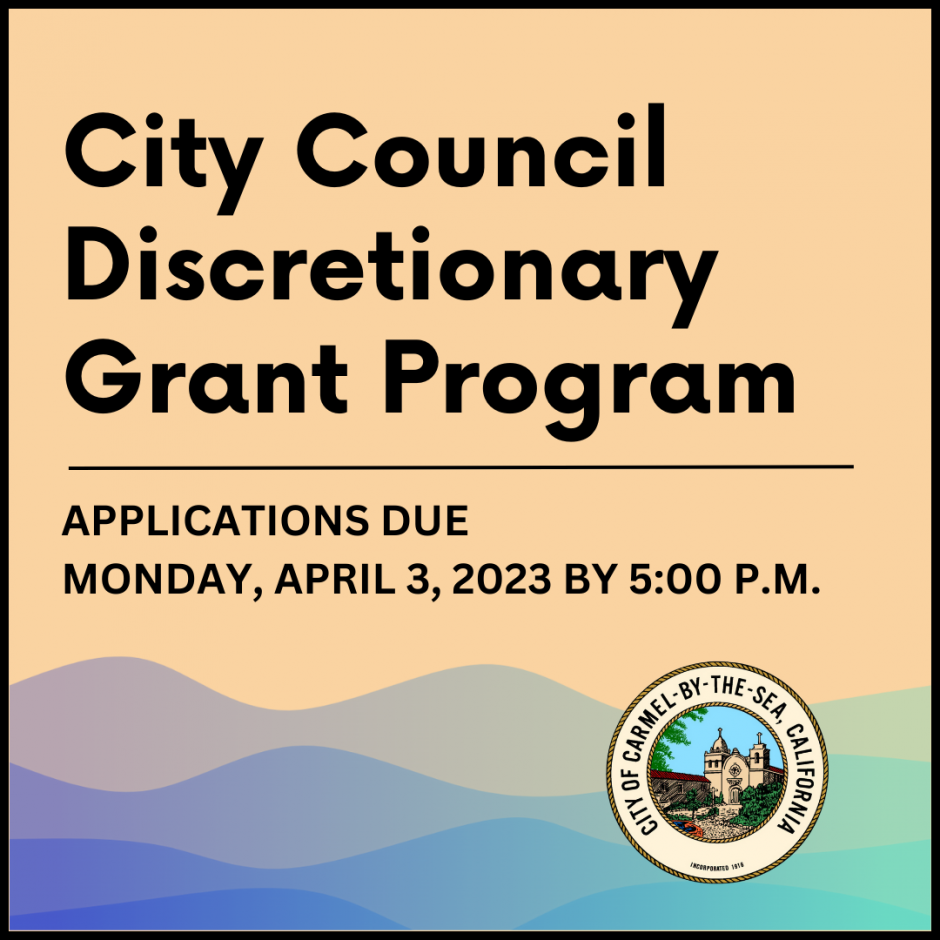 The City invites local organizations to submit an application for the Fiscal Year 2023-2024 Council Discretionary Grant Program. However, please be advised that the amount of funding available for this program is unknown at this time. Potential funding for this program will be considered as part of the City's budget deliberation process, which occurs in May and June.
You may submit your application online. Applications are due by 5 P.M on April 3, 2023.
The purpose of the grant is to support local organizations that provide community, environmental and/or social services that benefit the City or the community and enhance the well-being of Carmel-by-the-Sea residents.
Every organization that submits a completed application by the deadline will be considered, but not all groups may receive funding. The maximum amount of funding per application is $3,000. Applications must meet the eligibility guidelines below:
Must be located within the City of Carmel-by-the-Sea or provide community, environmental or social services to the community of Carmel-by-the-Sea

Must be a nonprofit community based 501© organization or a Carmel school

Must directly provide the community service(s) for which City funds are sought

Must have no outstanding debt due to the City

Must not be financially dependent upon receiving City support to meet the organization's annual budget and operational requirements
Further questions? Contact Nova Romero, City Clerk at nromero@ci.carmel.ca.us or (831) 620-2016